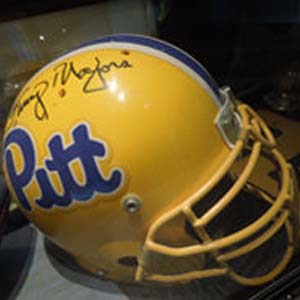 The Story of Pitt Football
November 24, 2014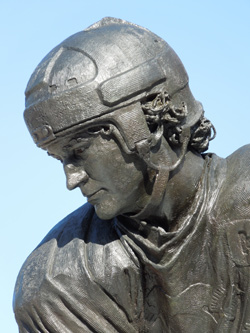 Success on Ice: Pittsburgh's Mario Lemieux
November 24, 2014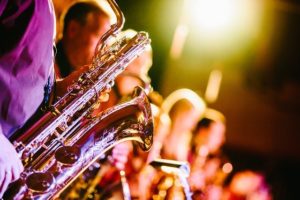 Jazz is a purely American art form. No one is quite sure where it first began, but its roots lie in the African American experience of the South at the beginning of the 20th century. Perhaps the reason so many are devotees of this music form is that it is so open to interpretation, leaving room for various artists to put their unique stamp on it. Although not situated in the South, Pittsburgh took to jazz and has since been a hot spot on the scene.
10 Jazz Greats of Pgh
1Walt Harper
For many, the late Walt Harper was the face of jazz in Pittsburgh. Born in the Schenley Heights section of the city, Harper was a gifted jazz pianist who helped introduce the art form to many in the city. After graduating from Schenley High School in 1947, Harper studied at the Pittsburgh Musical Institute and the University of Pittsburgh.
From 1949 to 1954, he and his band toured, earning him an international reputation. With no great love for the road, he decided to station himself in Pittsburgh, and in 1958, he began playing the Crawford Grill in the Hill District. In 1969, he opened Walt Harper's Attic in Market Square. It attracted stellar jazz performers and crowds of jazz aficionados including local sports celebrities like Terry Bradshaw and L.C. Greenwood. When Walt Harper's Attic closed in the mid-70s, Dan Rooney, who was the owner and president of the Steelers, hired Harper to play at all Steelers home games. He did so until 2002.
In 1983, Walt opened Harper's in One Oxford Centre. The jazz-themed club remained open until 1988 and brought to town talent like Nancy Wilson and Dave Brubeck. Harper died in 2006 after bringing nearly six decades of great jazz to Pittsburgh.
2George Benson
George Benson, the recipient of numerous Grammy Awards, can be best described as a child prodigy. He was born in the Hill District of the city of Pittsburgh in 1943 and by the time he was 10 had recorded his first single. In 1976, he released the album Breezin', the first jazz release to go Platinum. "This Masquerade" won a Grammy for Record of the Year and his version of "On Broadway," recorded in 1978, also earned a Grammy. In 1980 "Give Me the Night" soared to No. 1 on the U.S. R&B chart. In 2009, Benson was named a Jazz Master by the National Endowment of the Arts. Benson continues to record and tour.
3Stanley Turrentine
Another jazz great from the Hill District, Stanley Turrentine was born in 1934 Pittsburgh into a musical family. He became a jazz tenor saxophonist. After a long and successful career playing with numerous jazz greats, Turrentine passed away in 2000 and is buried in Allegheny Cemetery.
4Billy Eckstine
In 1950, such was the popularity of Billy Eckstine that his performance at the Paramount Theatre in New York City attracted a larger audience than did Frank Sinatra's appearance at the same venue. He performed with legends like Sarah Vaughan and Dizzy Gillespie and was a frequent guest on television variety shows like "The Merv Griffin Show," "The Tonight Show," and "The Flip Wilson Show." After a decades-spanning career, Eckstine died in 1993 in Pittsburgh.
5Lena Horne
Although not born in Pittsburgh, Lena Horne spent a considerable amount of her career in Pittsburgh. After Horne's father divorced her mother, he settled in Pittsburgh. Lena's career as a beautiful chanteuse and actress had already started with appearances at the famed Cotton Club, but when she visited her father in Pittsburgh, she met her first husband and married here in 1937. From then until 1944 when she divorced her husband and moved to New York City, Horne called Pittsburgh home and performed in numerous venues in the area.
6Earl "Fatha" Hines
Earl Hines was born near Pittsburgh in Duquesne in 1903. The piano player remained in the area until 1925 when he left for Chicago, which at that time was the center of the jazz scene. There he met another legend of music, Louis Armstrong. The two became friends and began to perform together, a relationship that set the stage for Hines performing with the greatest jazz performers of the century. In his career, Earl played both for presidents and the pope.
7Roger Humphries
Roger Humphries
was born in Pittsburgh in 1944, and by the time he was four, he was wowing people with his talent on the drums. He went professional at 14, and he headed his own group at the age of 16 at Carnegie Music Hall. Humphries has performed with a constellation of jazz stars and has entertained all over the world. He has shared his talent and love for music with students at the University of Pittsburgh and the Pittsburgh High School for Creative and Performing Arts.
8Joe Negri
To children, Pittsburgh native Joe Negri is more familiar as Handyman Negri from the television show Mr. Rogers Neighborhood. But Negri is also pretty handy with the jazz guitar. He began playing when he was three, and he still hasn't stopped. After graduating from Carnegie Mellon University, he landed a job with KDKA-TV; he then spent more than two decades at WTAE-TV. Negri appeared for more than 40 years on Mr. Rogers Neighborhood, and continues to perform and teach students as an adjunct professor at Duquesne University, the University of Pittsburgh, and Carnegie Mellon University.
9Mary Lou Williams
Pianist and composer Mary Lou Williams grew up in Pittsburgh and is known as the First Lady of Jazz. Williams' star rose on the jazz scene in the '20s and '30s. She composed for band leaders such as Benny Goodman, Duke Ellington and Tommy Dorsey. In the 50's she converted to Roman Catholicism and afterwards composed three masses. She served as an Artist in Residence at Duke University and established the Mary Lou Williams Foundation to further the Art Form of Jazz.
10Errol Garner
If you wanted someone to play "Misty" for you, Errol Garner would be the man. He wrote the ballad that became the signature song for Johnny Mathis. Garner, a jazz pianist and composer, was born in Pittsburgh in 1921 and graduated from Westinghouse High School. Self-taught and never able to read music, Garner toured the world, and Johnny Carson deemed him his favorite jazz musician. He died in 1977 and was buried in Homewood Cemetery.