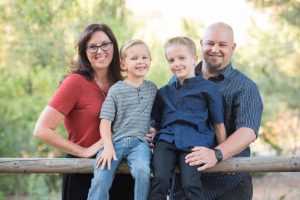 Today marks exactly three weeks since transplanting from sunny Southern California to the rolling tree-filled hills of Western Pennsylvania. Myself, my husband, our two kids, and the dog took 8 days to cross the country before reaching the Steel City. We have family all over the country and considered living in many places – Arizona, Colorado, Missouri, Louisiana, even Hawaii. When we made up our minds to leave California, Pittsburgh was at the top of our list. The reaction I get from Pittsburgers when I share about this decision is equal parts welcome and shock. Why on earth would I uproot my family from such a picturesque local? Here are my top 3 reasons for moving to Pittsburgh.
#3 Nature and History
There are so many amazing things to do and see in this area that are far different and much closer than they would have been in SoCal. In the city there are countless museums, libraries, and parks with miles of trails to explore. Beyond the border of Pittsburgh proper there are tons of historical sites, beautiful nature walks, theme parks, and even mountain resorts. In this short time being in the city, my family and I have already been to Blue Slide Park and walked the trails of Frick Park, toured and played at the Heinz History Center, and learned about the history of this great state at the Meadowcroft Rockshelter. We are thrilled to be in a city where there is easy access to both nature and history. 
#2 Cost of Living
It should come as no surprise that the cost of living in Orange County, California is a challenge. According to Nerd Wallet's Cost of Living Calculator, the cost of living in Pittsburgh is 32% lower than Orange County. Gas, taxes, insurance…it is all more affordable here. Pittsburgh boasts one of the most affordable housing markets in the country (#4 according to US News & World Report). Our dream of one day being homeowners is more a reality here than it would have ever been in California. Having a lower cost of living not only impacts our bottom line, but our quality of life. Additionally, there was work waiting for us here. My husband and myself were able to secure jobs before we left with companies that are committed to improving the lives of people in Pittsburgh. 
#1 Kids and family
The number one reason we selected Pittsburgh is for the future of our kids and our family. Education in Pennsylvania outranks California on almost every list I could find before selecting a location. Moving here will afford our children a better and more well-rounded education. Even though we just got here, I can tell you that people in Pittsburgh generally have more time to be neighborly. Within the first days of moving into our rental we had already met more neighbors than I could have named in my last community. There are so many events that not only promote community, but give our children access to art, culture, and performances of all kinds. We had the pleasure of attending the Three Rivers Art Festival and the Summer Reading Extravaganza event at the Carnegie Library of Pittsburgh. Plus it helps to have some family in the area who have loved it here their whole lives.
We are still adjusting, and we know nothing of snow, but we already love it here. While we will always have a piece of California in our hearts, we are excited to make Pittsburgh our home. 
By Mary Jane Edwards