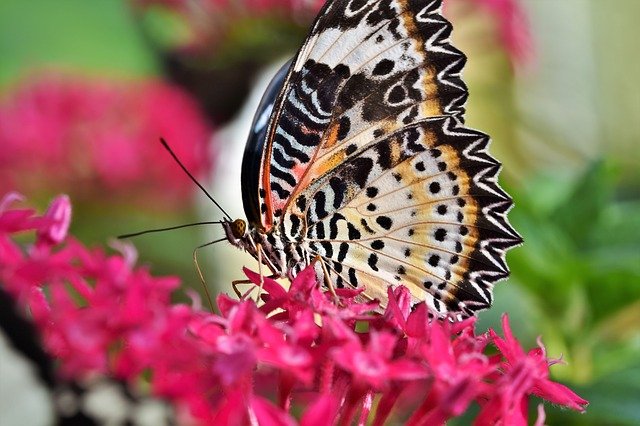 Pittsburgh's Botanic Garden
November 24, 2014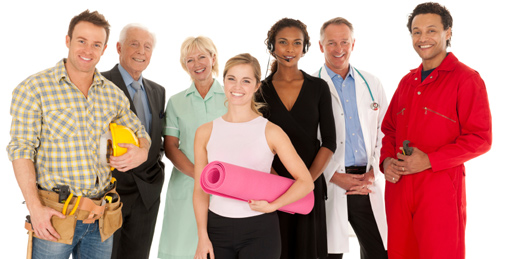 Trade Schools for All Interests
November 24, 2014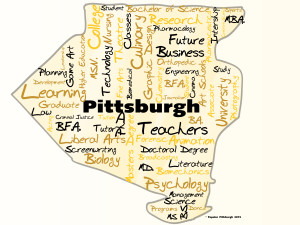 Pittsburgh has great colleges and universities to choose from. Offering everything from small to large, public to private, and rural to urban campuses. The following colleges and universities are all located within 50 miles of Pittsburgh.
Allegheny College
In 2015, Allegheny College will celebrate its 200th Anniversary. Located in Meadville, Pennsylvania, this small, private liberal arts college consistently ranks high on all the college review sites. It is one of the few universities requiring students to select both a major and a minor.
Bethany College
Bethany is the oldest private college in West Virginia. Located in the state's panhandle, it is only a 50-minute drive from Pittsburgh. This small liberal arts college offers degrees in 25 fields of study. Its three most popular programs are Education, Communications, and Psychology.
Butler County Community College
BC3 offers 63 associate degrees, career, and transfer programs at four locations. Since 1948, it has served more than 100,000 students, providing access to affordable education in the Butler County area.
California University of Pennsylvania
Located 35 miles south of Pittsburgh in California, Pennsylvania, Cal U. is a member of the Pennsylvania State System of Higher Education. It has more than 130 undergraduate programs, as well as numerous graduate programs. In addition, it has an off-campus site at Southpointe, where it offers various academic programs and workforce training for companies and individual students.
Carlow University
Founded in 1929 by the Sisters of Mercy, Carlow University is located in the Oakland section of Pittsburgh, which is the city's educational center. This Catholic, private liberal arts institution has additional locations in Cranberry and Greensburg.
Carnegie Mellon University
Carnegie Mellon's reputation is regarded worldwide as one of excellence. Founded in 1900 as the Carnegie Institute of Technology, CMU is a private institution located in Pittsburgh's Oakland neighborhood. Among its many noteworthy areas of study are the engineering, business, and arts programs. It has the most diverse population of the educational institutions in Oakland.
Chatham University
Chatham University has three colleges: Chatham College for Women, the oldest women's college in the nation; The College for Graduate Studies; and The College for Continuing and Professional Studies. In 2009, it created the School of Sustainability and Environment.
Community College of Allegheny County
Offering more than 155 programs at four campuses, CCAC provides an affordable, quality education and is the largest provider of educational services in western Pennsylvania.
Community College of Beaver County
Located in Monaca, Pennsylvania, CCBC has served more than 45,000 students, providing credit and non-credit programs, as well as degree and certificate coursework, in state-of-the art classrooms. It even offers Casino Dealer training and boasts the number one Air Traffic Control program in the country.
Duquesne University
Founded more than 130 years ago by the Congregation of the Holy Spirit, this Catholic university is situated on a bluff near the heart of Pittsburgh and is highly regarded for the well-rounded education its students receive. It has 10 schools of learning, including a law school.
Franciscan University of Steubenville
Franciscan University describes itself as "passionately Catholic," and the Young America's Foundation has rated it as one of the top 10 conservative colleges in the nation. Guided by the example of St. Francis of Assisi, Franciscan University offers 42 undergraduate majors and seven graduate programs.
Geneva College
Academics aren't the only emphasis at Geneva College. Faith in Christ also remains an integral part of a Geneva education. This small, private liberal arts college located in Beaver Falls, Pennsylvania, is well known for providing an excellent education.
Grove City College
Grove City College was founded in 1876 and is a small, Christian liberal arts college located north of Pittsburgh. The college retains its independent spirit by refusing federal aid. It recently dedicated STEM Hall, which is the new science, technology, engineering and math building.
Indiana University of Pennsylvania
Another of the Pennsylvania State schools, IUP is a large university with more than 15,000 students. It offers a wide variety of majors. In addition to its main campus in Indiana, Pennsylvania, it has affiliate campuses in Punxsutawney and Armstrong County.
Kent State University
Located in East Liverpool, Ohio, this branch campus of Kent State University offers 28 degree programs, which includes 14 bachelor's degrees. This small commuter campus offers an affordable education to nearly 3,000 students.
La Roche College
Located in the North Hills of Pittsburgh, this picturesque suburban campus has an enrollment of 1,400 students. Founded in 1963 by the Sisters of Divine Providence, La Roche continues to expand and develop its programs to meet the needs of today's students. Its Pacem In Terris Institute brings students from areas of the world in conflict to study with the hope of changing the world.
Penn State in Pittsburgh
Pennsylvania State University's main campus is located at University Park, in State College, Pennsylvania. For those wanting a Penn State education closer to Pittsburgh, the university provides six options, with five branch locations: Beaver, Fayette, Greater Allegheny, New Kensington, and Cranberry Woods. In addition, Penn State's World Campus allows students to take the same academically rigorous courses taught on campus via the Internet.
Point Park University
Point Park is Pittsburgh's only university that is located downtown. It offers 50 majors and 17 graduate degrees. Among the programs the school is noted for are its business, journalism, and arts degrees. The Pittsburgh Playhouse is the university's performing arts center.
Robert Morris University
When it comes to education, Robert Morris means "business"… and a host of other academic programs. Named for the financier of the American Revolution, Robert Morris has built an outstanding reputation for its business programs. However, to ignore the other five schools would be a disservice, as they are just as highly regarded. The main campus is located in Moon Township, 20 minutes from downtown Pittsburgh. It also has several off-campus sites and boasts the RMU Island Sport Center on Neville Island, just a float down the Ohio River from Pittsburgh.
Saint Vincent College
Located in Latrobe, Pennsylvania, with views of the beautiful Laurel Highlands, St. Vincent College was the first Benedictine college in the United States and opened its doors to students in 1846. The small, Catholic liberal arts college offers a wide variety of undergraduate and graduate programs. In the summer, the college hosts the Pittsburgh Steelers' training camp.
Seton Hill University
Established as a women's college in 1882 in Greensburg, Pennsylvania by the Sisters of Charity, Seton Hill today is a coed institution offering a liberal arts education for more than 2,000 students with 80 undergraduate and 16 graduate programs. For those with an itch to pen the great American novel, it also offers a master's program in Writing Popular Fiction.
Slippery Rock University
Slippery Rock University is another of Pennsylvania's State Universities and is located in the charming town of the same name. It is the western-most of the 14 state universities in the system and has four colleges and a graduate school.
The University of Pittsburgh
The University of Pittsburgh was founded in 1787 in a log cabin, and during its more than two centuries of existence, it has grown into the largest educational institution in western Pennsylvania. Located in the Oakland area of the city, it has undergraduate, graduate, and professional programs. In addition, it offers several branch campuses, including one in nearby Greensburg.
Washington & Jefferson College
Washington & Jefferson predates the University of Pittsburgh, having been founded in 1781. Located 30 miles south of Pittsburgh in Washington, Pennsylvania, W&J is a private liberal arts college focusing on undergraduate education. In 1922, its football team played in the Rose Bowl against the University of California Berkeley.
Waynesburg University
Located in Greene County, Waynesburg is a small, liberal arts Christian college offering doctoral, graduate, and undergraduate programs in more than 70 academic areas. The university and the town were named for Revolutionary War hero, General "Mad" Anthony Wayne.
West Liberty University
West Liberty is West Virginia's oldest institute of higher education. This public university was founded in 1837, 26 years before West Virginia was admitted to the union as a state. Located near Wheeling, it has an enrollment of nearly 3,000 students and offers 60 majors and 30 programs of study.
Westminster College
According to Forbes.com, Westminster was rated the "Best College for Women in Science, Technology, Engineering, and Math." The small liberal arts college is located in New Wilmington, Pennsylvania, and offers more than 40 majors. It is located in beautiful and unique "Amish Country."
Westmoreland County Community College
WCCC's main campus is located in Youngwood, Pennsylvania, with seven other campuses located throughout Westmoreland County. The college offers 64 associate degrees, 13 diploma programs, and 49 certificate programs to more than 6,000 students.
Wheeling Jesuit University
Wheeling Jesuit University is a small, private Roman Catholic institution. Founded in 1954 by the Society of Jesus, it has approximately 1,500 students enrolled in more than 50 programs of study. An emphasis on service is a core component of an education from Wheeling Jesuit.
Regional Learning Alliance
The Regional Learning Alliance in Cranberry Township, Pennsylvania is the area's premiere learning center. The RLA has 10 academic members: Carlow University, DeVry University, Gannon University, Geneva University, HeartPrints Center for Early Education, La Roche College, Penn State University, Robert Morris University, Slippery Rock University, and the University of Pittsburgh. Thirty degrees are offered at this one location, making it more convenient and affordable to further your education.