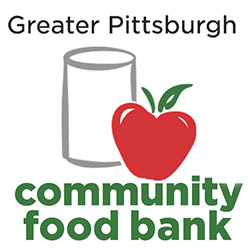 Greater Pittsburgh Community Food Bank
November 9, 2016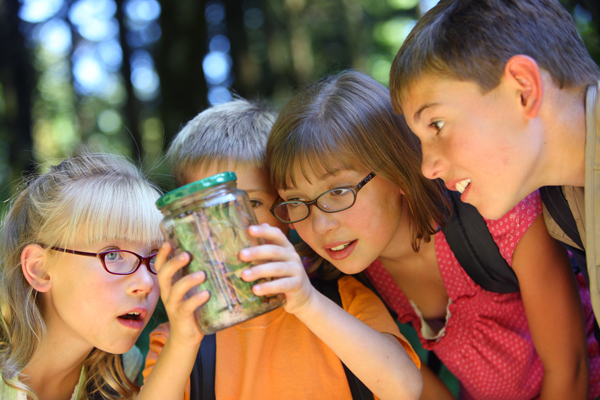 How to Choose the Best Summer Camp
January 5, 2017


I remember the first time I tasted a Pierogi. It was 1967 and I was about seven years old. One Saturday afternoon I followed my neighbor and friend, Marilyn, into her kitchen on the way to her backyard to play. I came upon a scene I'd never encountered before. Massive pots of boiling water burbled on the stove, while her mom, who was dusted in flour, was mixing what looked like vats of dough. Marilyn's father, equally as smudged with flour, was rolling out large circles of the dough on their flour-dusted Formica kitchen table. We had played at their house nearly every day, yet I had never seen her dad actually working in the kitchen before. I sensed something special was going on.
There must have been a curious look on my face because Marilyn said, "They're making pierogies."
That meant nothing to me. "You ever had a pierogi?" asked her father. Me, being mostly Irish and part German, said "no." I thought whatever it was, with a name like "pierogi," it must taste terrible.
"They're making potato-cheese and prune ones now," said Marilyn. "They've already made 400. Give her a potato; they're my favorite."
Four hundred? Who makes 400 of anything? I thought as her father scooped up two little moon-shaped pillows from another pot and put them on a saucer and drizzled some butter and fried onions over them. He set them before me with a fork. I speared one and took a bite.
Now, I love many different foods. I love chocolate and lasagna and pizza, but I can't remember precisely the first time I tasted any of them. These pierogis were so delicious that nearly 50 years later, I can still remember vividly the day I had my first one.
A Culinary Link to Pittsburgh's Immigrant Past
Many Central and Eastern European nationalities enjoy pierogies. These filled dumplings are considered the national dish of Poland and are popular in other Slavic countries like Ukraine, Slovakia, Lithuania, and Russia. Pittsburgh was introduced to the pierogi by the immigrants who came to the area. Sometimes they are known as pirohy or pirogi. It is believed that the word derives from the Slavic word for "pie." Essentially, pierogies are made from an unleavened dough, similar to noodle dough, which is rolled out. Small circles are cut from the dough and stuffed with a variety of fillings. The dough is then folded in half over the filling and the ends pinched together to seal them. Then they are boiled in water until they float.
Pierogies can have a variety of fillings. Depending on the filling they can be served as an appetizer, side dish, entrée or dessert. Some fillings used are potato, cheese, and sauerkraut. Sweeter fillings vary from prune to apricot. Pierogies are often served with melted butter, fried onions or bacon.
Popularity Increase
Pierogies were once considered "peasant food," but became more popular over the last few decades. Until more recent years you needed to either know someone who could make pierogies or be lucky enough to find them at a church festival. That changed when, Mrs. T's, a pierogi mass production company based in Shenandoah, Pennsylvania, began to offer their products in supermarkets. It was founded by Ted Twardzik who used his mother's pierogi recipe. He made them more accessible to consumers. The company makes more than 13 million pierogies a week and has introduced some non-traditional fillings like spinach and feta, as well as jalapeno and cheddar.
While supermarket pierogies are good, nothing beats a handcrafted pierogi. In 1991, Pierogies Plus opened in a converted gas station in McKees Rocks. It began to make and sell pierogies like your grandma used to make. Since then the business has grown to supply restaurants and markets in the area with their authentic pierogies. They even ship to all 50 states.
The Pittsburgh Pierogi truck brings dumplings all over the city. They are a favorite for tailgate parties.  At each Pirates home game a traditional mascot race ensues. The Great Pierogi Race, features pierogi mascots racing around the field. It was started in 1999 by Eric Wolff and is going strong today. The Pittsburgh Pierogi Festival is usually held in September. There you can taste the pierogies from the various vendors who have blossomed over the years. October 8 is National Pierogi Day. In 2014, Rivers Casino chefs set the Guinness record for the largest pierogi by creating a 123-pound version.
If you would like to learn how to make your own pierogies, S&D Polish Deli in the Strip District offers Pierogi making classes. No matter their filling, pierogies are a bit of Pittsburgh culinary paradise.