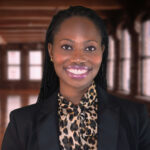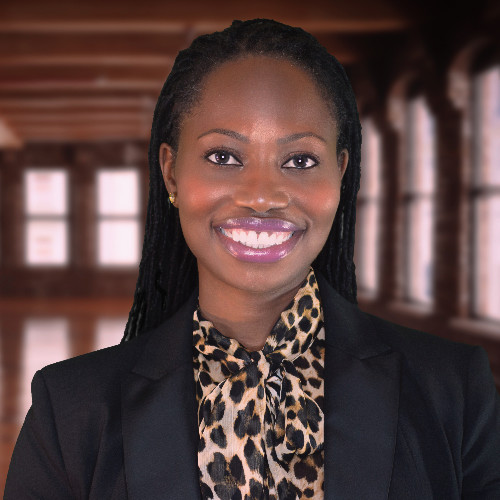 Pittsburgher by Choice: Jonnet Solomon
August 1, 2023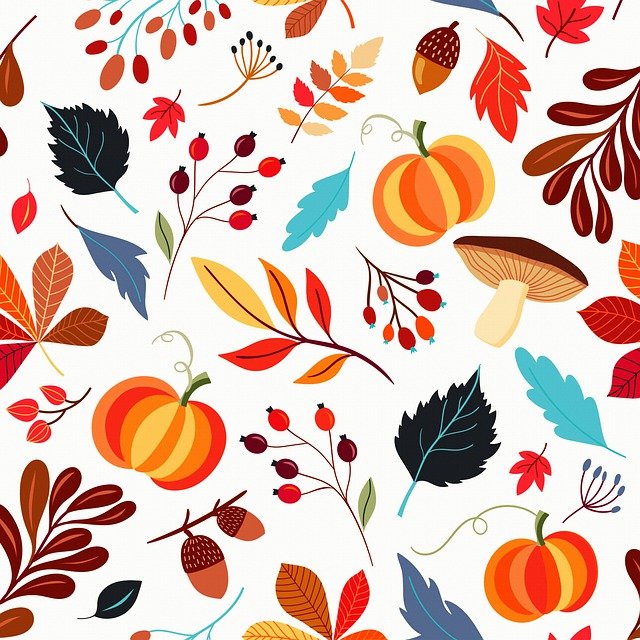 Autumn: Pittsburgh's Best Season
September 13, 2023
Tailgating Connections
To start things off I'll just say that tailgating is a blast. In Pittsburgh, it's as much a part of gameday as the game itself. Afterall, what better way to celebrate game day than with a great meal before kickoff? If you walk through the parking lot filled with tailgaters, you will see various levels of tailgating from having snacks and drinks to a huge menu of meats, sides, and desserts. I believe food connects people and tailgating is a great example. Everyone gathers around the grills and tables filled with food to share traditions, friendships, and the trials and tribulations of being a fan.
Our tailgate, which includes our three generations of family plus our friends, is about sharing our cooking, baking, and traditions. Celebrating our 50th year of Pitt football this season, we cherish our many traditions, including the exact time we need to get to the parking lot, the set-up of tables and equipment, the memorabilia that decorates the tables, the menu, the toast, the time we go into the game, and also welcoming friends who have traveled in for the game.
The menu is planned the week before the game and the food prep is done throughout the week. Our friends and family bring their specialties too. Each menu is different. Here's a sampling of a dinner menu:
pulled pork
corn/jalapeño/ cheese casserole
corn bread
pierogi casserole
a special cole slaw
apple crisp
chocolate cake
carrot cake
banana cream pie, and more!
We also have breakfast menus for those noon kickoff games such as "Pittsburgh Style" omelettes, sausage gravy and biscuits, pan fried potatoes, and stratas.
(If you love wings for your tailgate, be sure to check out our favorite local sauce company Hammajack Hot Sauce. )
 Tailgating Home and Away
Every season we go to all home and away games (tailgating for most of the ones we drive to). Some of our travels have taken us to Texas A&M, Nebraska, Iowa, Utah, Arizona, Texas, Alabama, Tennessee, North Carolina, Virginia, to name a few. As far as tailgating, it is an integral part of gameday all over the country. Tailgating foods have a common thread no matter where you go, such as grilled meats, smoked meats, and chili. We have found these are combined with regional specialty recipes including, for example, gumbo, cornbread, low country boil, meatball sandwiches, fish frys, pasta salad, and deviled eggs.
One of the highlights of traveling is meeting new people. It provides a way of learning about another place, the people, the stories, and the traditions. So often as we walk through the parking lot on our way into an away game we are asked to come over to a tailgate. People are very friendly and willing to share about their favorite tailgate foods, how and why they came to make it, and the recipes. The recipes are the prize for striking up a conversation. So, that cornbread I mentioned earlier, I learned the "secret" ingredients that make great cornbread from being on the road for football!
Tailgating is serious fun! It comes in many different "flavors." The planning and preparing are well worth it to share gameday with everyone. No matter what your tailgate looks like, it's part of a world of fun that's football.
Tailgating Cookbook
To celebrate our traditions and tailgates I wrote a cookbook called It's All About Tailgating! A cookbook and more…the story of our football adventure and the power of passion, positivity and purpose. It is part of my cooking school – Common Goodness Cooking School here in Murrysville. The book contains 95 recipes divided into 5 sections – Traditional Tailgating recipes, Sides and Salads, Desserts, Breakfast and Non Traditional Tailgating recipes. Each recipe has a photo and a little story to go with it such as where I got the recipe, tips on making it, a favorite memory about it, etc.
Our 87-year-old friend, who is as passionate as we are about Pitt football, suggested I write the cookbook and combine it with our stories of our football adventures. Most importantly she asked that I include the story of why I choose to live a positive life after a very challenging childhood in a very dysfunctional family. She thought that is something worth sharing with others. So I decided to do it and thoroughly enjoyed the experience.
Recipes for Your Tailgate
Here are two recipes from the cookbook. I hope you enjoy them!
If you would like to purchase the cookbook, please visit my website www.commongoodnesscookingschool or email me at patty@commongoodnesscookingschool.com
It is also available at the University Store on Fifth and select Dick's Sporting Goods stores.
Chili
A tailgate favorite for sure and there are so many variations. It is great because you make it ahead of time and just heat it up at the tailgate. You will need a cookstove and a Dutch oven or saucepan you don't mind dedicating to the cause. The recipe can be made well in advance and freeze in the portions you plan to use or make it a couple days before you need it and keep in the refrigerator until gameday (or whatever event you plan to use it for).
Here is our favorite I developed early on in our tailgating history. We were fortunate to have an article in the newspaper too!
1 lb ground beef                                               1 28 oz can diced tomatoes      
1 can kidney beans                                           1 small onion, chopped
1 T oregano                                                      1 T cumin
1 T garlic powder                                             ½ tsp cayenne, or to taste        
2 T canola or olive oil                                        1 c water
Brown ground beef then drain in colander or sieve to remove fat. Add back to saucepan and add remaining ingredients. Adding the water makes the mixture liquidy but it is needed for the cooking process. Cook down until the meat is tender and the mixture has a thickened consistency, about an hour of cooking time. More water may be needed during the cooking process so add as needed. The final product should have a nice thick sauce.
This recipe is easy to double or triple. Just use a bigger pot for tailgating!
Serve with shredded sharp cheese or cheese of choice, sour cream, tortilla chips or Fritos, and any other favorites you like. Also great served over rice.
Servings:  4-6
Seasoning tip:  As far as how spicey hot to make a recipe I season on the milder side for a crowd. Provide hot sauce on the side for anyone who likes more heat.
You will need:              cookstove        Dutch oven or large saucepan cooking spoon    ladle
Sausage Gravy
This is a recipe I picked up while traveling to away games throughout the South. I will say that some hotel restaurants serve a version that is mostly sauce with a little sausage floating in it. Local restaurants serve the real deal with a substantial amount of sausage. It was so good I had to learn how to make it. For us it is such a standard and always a hit when we serve it in the parking lot. I do make it at home in a Dutch oven the day before and refrigerate it overnight. It's easy to heat up the next morning on the cookstove right in the Dutch oven.
1 pkg bulk sausage                                           4 T flour                      
2 T butter                                                         2 ½ c milk
Brown the sausage in a Dutch oven making sure to break it up so there are no big chunks. A nice browning gives the gravy extra flavor. Add butter to the pan and then sprinkle the flour over the sausage. Stir to coat the sausage. Next add in the milk (a little at a time at first so the gravy isn't lumpy), stirring after each addition of milk. Cook the mixture on medium for 10-15 minutes or until the gravy has thickened.
*As with any thickener, liquid and heat are what activates the thickening element of the flour or cornstarch in your recipe.
Serve over biscuits and enjoy.