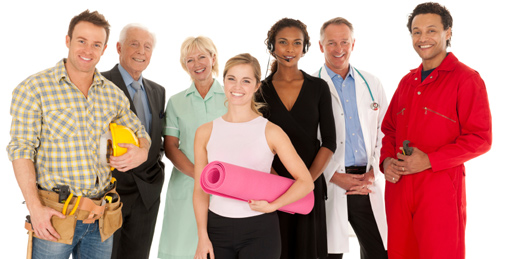 Trade Schools for All Interests
November 24, 2014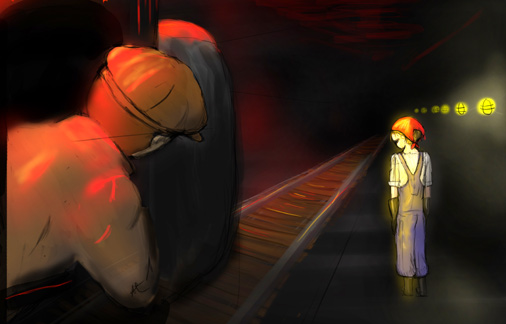 The Spirits of the Steel Mills
February 11, 2015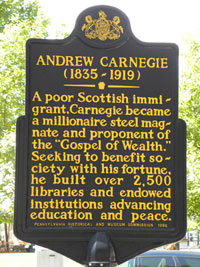 Ford, Walmart, Hershey, Kohl's: these large American corporations are household names.  But that wasn't always the case.  Each of them started out as a small or family-owned business. Pittsburgh has its own pantheon of pioneering business owners, and many of those are household names as well.
Mellon
Mellon, Westinghouse, and Carnegie are some of the most prominent family business names in Pittsburgh. Thomas Mellon, together with his sons Andrew Mellon and Richard Mellon, founded T Mellon & Sons Bank in 1869. In 1902, it was renamed Mellon National Bank. The bank grew and prospered, helping to fund some of Pittsburgh's other successful entities. In 2007, Mellon merged with the Bank of New York, forming the new Bank of New York Mellon.
Westinghouse
One of the enterprises that Mellon Bank helped to fund was Westinghouse Electric Company, as it was known at its inception.  In 1886, inventor and entrepreneur George Westinghouse founded his company with the desire to develop an alternating current for transmitting electricity.  At the end of the 20th century, Westinghouse fell on hard times, but it has had a resurgence in recent years, establishing new corporate headquarters in Cranberry Township.
Carnegie
Andrew Carnegie rose to be one of the world's most prominent "Captains of Industry."  His rags-to-riches story began in Pittsburgh with the founding of Carnegie Steel, which later became U.S. Steel.  His passion for business was only surpassed by his enthusiasm for philanthropic endeavors.  Libraries and museums  across America, as well as Pittsburgh's own Carnegie Mellon University owe their existence to Andrew Carnegie.
H.J. Heinz
Of all the storied entrepreneurs who had their roots in Pittsburgh, perhaps no other name has played a more prominent role in our daily lives than Heinz.  H.J. Heinz, the son of German immigrants, began selling produce grown from his parent's garden in the Sharpsburg area of Pittsburgh in the late 1800s.  From baby food to soup, pickles, and the world's best ketchup, Heinz products have nourished Americans and people the world over for more than a century. Today, the company know as Kraft Heinz, after the 2015 merger.
The James Austin Company
These enterprising business leaders built a solid foundation in Pittsburgh for others to emulate.  In the late 19th century, James Austin founded The James Austin Company after his wife Mollie urged him to develop a more efficient way to clean carpets.  The Austins cooked up a cleaning solution on their stove in their Pittsburgh home that soon became quite popular with neighbors.  Harry Austin, their son, expanded their product line and perfected their signature product, Austin's A-1 Bleach.  Austin's is the oldest family-owned bleach manufacturer in the country.
The Pittsburgh Steelers
In 1933, Arthur J. Rooney founded the Pittsburgh Pirates, a professional football team, which later became known as the Pittsburgh Steelers.  Rooney died in 1988, leaving the management of the team to his son Dan Rooney.  In 2017, Dan Rooney handed over much of the control of the franchise to his son, Art Rooney II.  The Steelers are one of the few NFL franchises that has been managed solely by one family since its inception.
Mancini's Bakery

Mancini's Bakery was founded in 1926 by James Mancini, an Italian immigrant, in the McKees Rocks area of Pittsburgh.  After mastering the baking trade as an apprentice, Mancini developed his own bread recipe.  He began by baking 100 loaves a night, which he delivered fresh to his customers in the morning.  Decades later, Mancini's now bakes more than 10,000 loaves a day with the bakery operating 24-hours a day, every day.
Brenckle's Farm & Greenhouses

More than 75 years ago, Alfred C. Brenckle began a small truck farm in the Mt. Troy section of Pittsburgh. This business provided vegetables to local Strip District merchants.  Now in its third generation, Brenckle's Farm & Greenhouses not only provide produce, but also some of the area's most beautiful and hardy flowers.  Local gardening experts consistently vote Brenckle's as one of the best greenhouses in the area.
Howard Hanna Real Estate
Since 1957, Howard Hanna Real Estate has been helping people to find a home of their own.  This family-owned business founded by Howard and Anne Hanna, has grown to become the primary full-service real estate company of Pennsylvania, Ohio, West Virginia, and New York.
Gus & Yia Yia's
Gus & Yia Yia's Snow Cones, Peanuts & Popcorn Stand might be a small business, but it has a big presence in Pittsburgh.  On the North Side "since your dad was a lad", as their vintage snow cone cart states, Gus & Yia Yia's is a summer tradition.  They have been providing refreshing shaved ice balls sweetened with a variety of syrups for decades.
One website that advocates for entrepreneurs states that family or small businesses generate 50 percent of the gross domestic product. These same businesses are responsible for employing 60 percent of the workforce and creating 78 percent of all new jobs.
Family and small businesses have helped to make Pittsburgh one of America's most vital cities.  With its enterprising residents, admiration for innovation and status as one of the most livable cities in the country, Pittsburgh will continue to be a place where family and small businesses will continue to thrive.