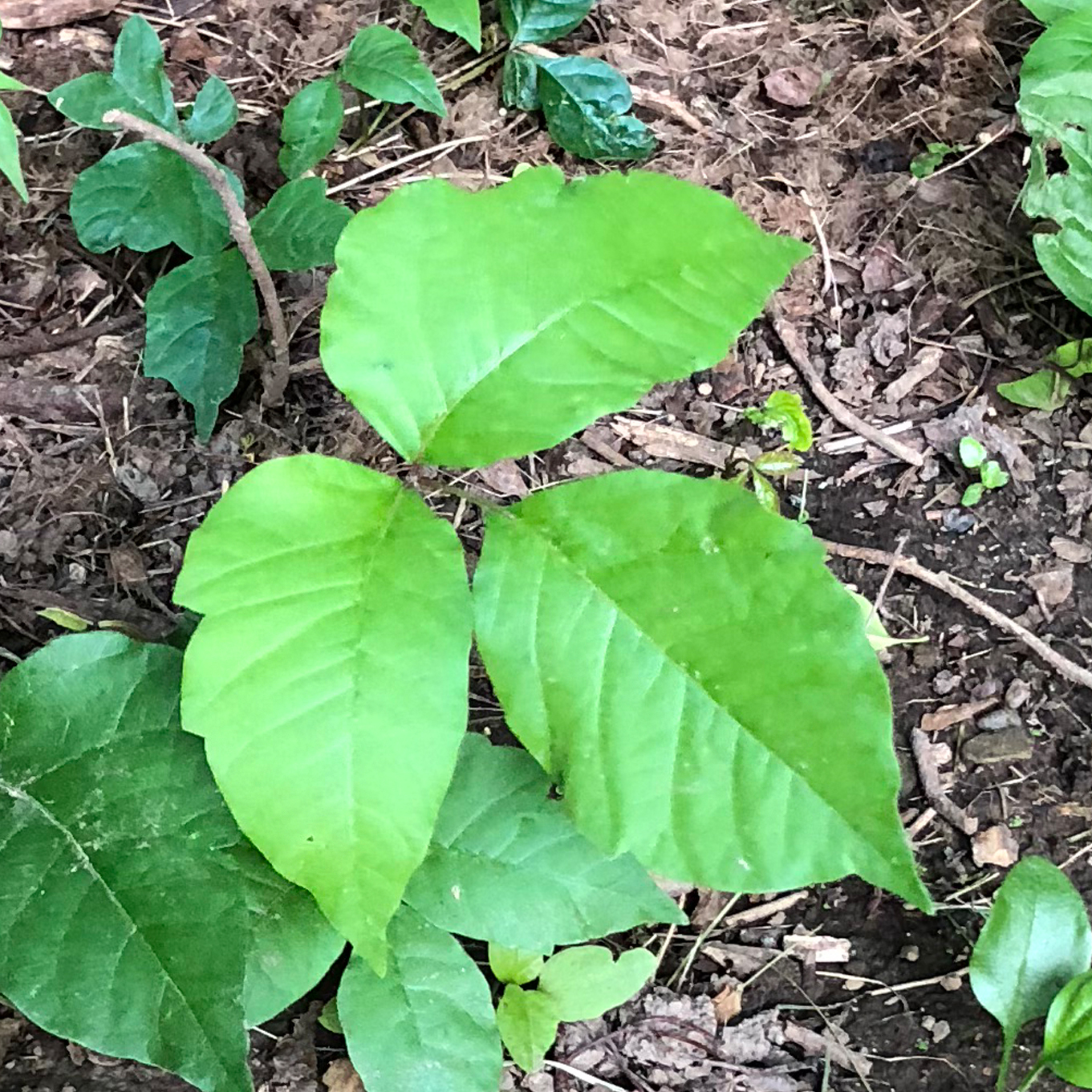 Poisonous Plants: What They Are
June 5, 2018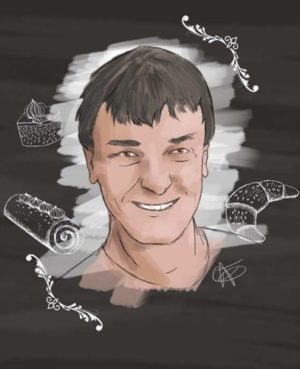 Bonjour from Jean-Marc Chatellier's French Bakery
June 28, 2018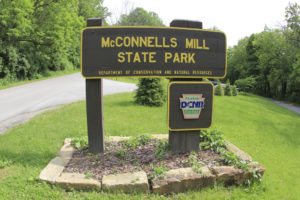 Nestled in the scenic hills of Lawrence County, McConnells Mill is a place of beauty and solitude for Pennsylvanians and visitors alike. This state park is filled with endless natural wonders, including waterfalls, breath-taking overlooks, and a variety of trails perfect for hiking. It is locate only about 40 miles from downtown Pittsburgh. This makes it a perfect day trip for Pittsburghers to have a picnic and take in the sights and fun of nature.
History
McConnells Mill was formed by the gradual melting of huge glacial lakes . They eventually created a massive gorge and numerous valleys. Those areas housed endless and majestic boulders beneath their watery surfaces. It was hundreds of years later that the settlers of this area began to harness the power of this outstanding land. In 1852, Daniel Kennedy built the very first gristmill on Slippery Rock Creek. It was used to grind and supply grain for the local community's breads and baked goods. A fire would wrecked havoc on the mill a few years later. In 1868 Kennedy rebuilt it.
Changing technologies and new age equipment caused Thomas McConnell (now the park's namesake) to take over the gristmill in 1875. He implemented a more modern design, replacing the old waterwheel with a water turbine. Additionally, the heavy grinding stones were replaced with various rolling mills. Such advances put McConnells Mill on the map. It was one of the first rolling mills in the United States. Like Kennedy's mill it supplied corn, oat, and a diverse array of wheat for the local population.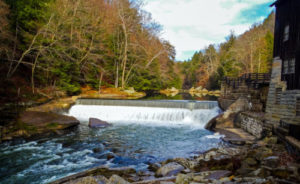 As time passed, McConnell's Mill became unable to compete with the new age of technology and production. This caused the mill to close in 1928 due to poor profit and archaic design. Local civic leader, Thomas H Hartman, decided to take steps to conserve this historical site and natural phenomenon. In 1946 he conveyed the land to the Western Pennsylvania Conservancy (and later the Commonwealth of Pennsylvania) in order to preserve it for future generations to enjoy. McConnells Mill States Park was formally dedicated in October 1957. More than 50 years later the mill still attracts endless tourists and locals to take in the sites, sounds, and history of this remarkable place.
Recreation
With its fascinating history and beauty, its easy to see why so many visit this lovely spot year round and take part in what Mother Nature has created.
For those interested in hiking, McConnells Mill offers 11.2 miles of scenic trails fit for novices and experts alike. The Slippery Rock Gorge Trail is among the more difficult trails. It is filled with plenty of hills to climb and slopes to scale. Additionally, it features Hell Run Valley, the broad floodplain of the Walnut Flats, and the Eckert Bridge. For those just starting out, McConnells Mill features easier trials.  Hell's Hollow Trail is a breezy pathway with beautiful Hells Hollow Falls and various smooth paths. When ready to eat, head over to the Kildoo Picnic Area to enjoy a nice lunch with a great view. This area also has an open air field that encourages visitors to use for recreational activities. Other physical activities the park has to offer include Whitewater Boating, fishing, and climbing.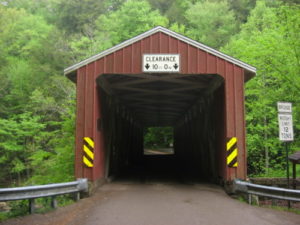 The Covered Bridge & Historic Mill
One of the most interesting yet unassuming elements of the park includes the red covered bridge. Built using the Howe Truss Design, this bridge gives visitors a peek into the architecture of yesteryear. This wooden bridge is painted a vibrant red and spans 91 feet. The bridge was built in 1874 and is still open to vehicular and foot traffic. It also serves as an access point to the mill. For those interested in learning the history of the gristmill and the area guided tours are offered. There are multiple interactive portions of the tour including an industrial grain scale that guests can weigh themselves on and pelts of local wildlife that children can feel.