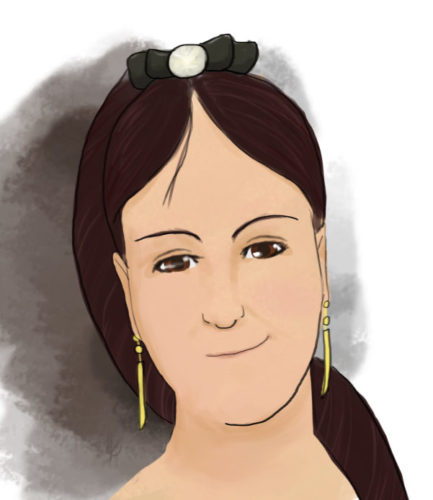 Mary E. Schenley
February 11, 2015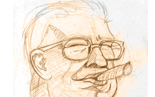 Art Rooney Sr.
February 11, 2015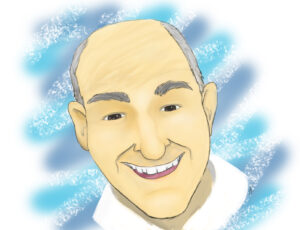 Cyril Wecht was a coroner, physician, lawyer, author, lecturer, politician, professor, media consultant, and forensic expert.  One thing you cannot call him is boring.
He was born in the mining village of Bobtown in Dunkard Township, Greene County on March 20, 1931 to immigrants Nathan and Fannie.  His father was a shopkeeper from Lithuania and his mother was a homemaker from the Ukraine.  When Cyril was a child his family moved to the Hill District area of Pittsburgh. They operated a neighborhood grocery store there.  Wecht attended the now closed Fifth Avenue High School and was the valedictorian for the class of 1948. Upon graduation he enrolled at the University of Pittsburgh. He was the concertmaster for the university's orchestra.  He earned a B.S. in 1952 and a M.D. in 1956.  In 1962, he received a law degree from the University of Maryland School of Law.
Becoming a Forensic Pathologist
In 1959 served at Maxwell Air Force Base hospital in. Wecht combined his knowledge of medicine and law to become a forensic pathologist. He served as Chairman of the Department of Pathology and President of the Medical Staff of the now closed St. Francis Hospital. Since 1962 Cyril H. Wecht and Pathology Associates served as a medical-legal and pathology consultant. In 1965, Wecht became Allegheny County's Deputy Coroner. He was elected County Coroner twice, serving from 1970-1980 and then again from 1996-2005.
Wecht was elected Chairman of the Allegheny County Democratic Party in 1978. In 1979 he was elected to the Allegheny County Board of Commissioners. He continued to serve until 1984. He became the Democratic nominee in 1982 and ran against freshman Senator John Heinz in his bid for a second Senate term.  Wecht lost the election when he only gained 41 percent of the votes.   Undeterred, Dr. Wecht ran again in 1999 for the newly created position of Allegheny County Chief Executive Officer. He lost to Republican businessman Jim Roddey.  During his medical and political career he continued to run his private practice.
These high profile positions made him well known in the Pittsburgh area. It was his work as a forensic pathologist that would gain him national and international prominence.
Single Bullet Theory
Late in 1963 President Lyndon Johnson established the Warren Commission. Its goal was to investigate the assassination of President John F. Kennedy. They concluded that a single bullet was responsible for the wounds to President Kennedy and Governor John Connally.
In 1965, Cyril Wecht analyzed the Warren Commission's Report for the American Academy of Forensic Sciences. At the academy's meeting that year Wecht challenged the commission's conclusion that one bullet caused seven entry/exit wounds. In 1972, he became the first non-government forensic pathologist to view the Kennedy autopsy materials preserved in the National Archives.  Wecht concluded that the Warren Commission's single bullet theory could not be supported. This launched a firestorm of controversy that has lasted 50 years after the Kennedy assassination.  Wecht believes there was a conspiracy to overthrow the government and continues to lecture on the Kennedy assassination.
Famous Cases
By now his reputation was solidified as the nation's premier forensic pathologist. Wecht has been called on by both the prosecution and defense as an expert in many trials. Additionally, his frequent media appearances to comment on high-profile cases made Wecht a household name nationwide.  When Robert F. Kennedy was assassinated in 1968, Los Angeles County Coroner Thomas Noguchi tapped Wecht to consult on Kennedy's autopsy.
he has worked on other noteworthy cases such as Sharon Tate, Brian Jones, The Symbionese Liberation Army shootout, The Legionnaires' Disease outbreak in 1976 in Philadelphia, Elvis Presley, JonBenet Ramsey, Dr. Herman Tarnower (the Scarsdale diet guru), Danielle van Dam, Sunny von Bulow, the Branch Davidian compound deaths, Vincent Foster, Daniel and Anna Nicole Smith, and Laci Peterson.  He has written more than a dozen books and performed approximately 17,000 autopsies. he has consulted on approximately 30,000 postmortem exams.
In 2008, Wecht found himself being investigated by Federal authorities.  Federal prosecutors accused him of 41 criminal counts. These included wire and mail fraud and theft of honest services.  One of the most sensational charges was that he traded unclaimed cadavers to Carlow College for space where he could conduct private autopsies.  His trial began on January 28, 2008. The jury deadlocked and a mistrial was declared on April 8, 2008.  There was much debate as to whether or not to retry Wecht. The federal prosecutors decided to drop the charges.
Accomplishments
Wecht holds many certifications. He is certified by the American Board of Pathology in anatomic, clinical, and forensic pathology. Wecht is a Fellow of the College of American Pathologists, the American Society of Clinical Pathologists, and the National Association of Medical Examiners. He is also a Charter Diplomate of the American Board of Disaster Medicine, where he has served as Vice Chairman of the Board, as well as being a Charter Diplomate of the American Board of Legal Medicine and has served as Chairman of that Board also.
Wecht was a Clinical Professor at the University of Pittsburgh School of Medicine and Graduate School of Public Health as well as an Adjunct Professor at Duquesne University Schools of Law, Pharmacy, and Health Sciences; Distinguished Professor of Anatomy and Pathology at Carlow University; Professor of Law at Aristotle University School of Law; and Chairman of the Advisory Board of the Cyril H. Wecht Institute of Forensic Science and Law at Duquesne University School of Law.
Wecht has served as President of the American College of Legal Medicine and the American Academy of Forensic Sciences, and also as Chairman of both the Board of Trustees of the American Board of Legal Medicine and the American College of Legal Medicine Foundation. He is also Chairman of the Executive Committee of the American College of Forensic Examiners International.  Wecht has organized and conducted Postgraduate Medical-Legal Seminars in more than 50 countries throughout the world in his capacity as Director of the Pittsburgh Institute of Legal Medicine.
There is no denying that Pittsburgh's Dr. Cyril Wecht is a brilliant man. He has become the preeminent expert to consult with when there are questions surrounding an untimely death.