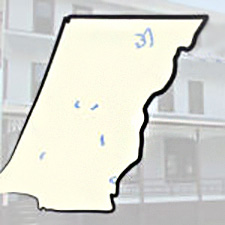 What's in a Name? – Cambria County
July 13, 2020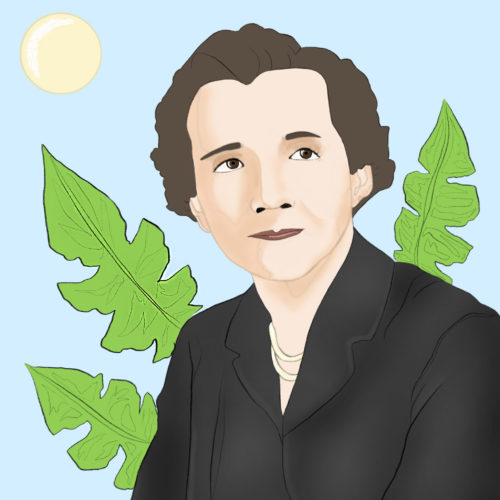 Rachel Carson – Pittsburgh's Conservationist
August 3, 2020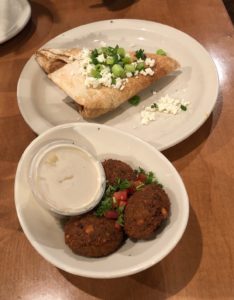 Tucked in the corner of the McKnight-Siebert Shopping Center, Aladdin's Eatery is the perfect oasis for those looking to enjoy Mediterranean fare. On one evening that I found myself dining in, I was fully satisfied with the delectable options on their menu.
Appetizers
For an appetizer, my dinner mate and I chose to explore two of their offerings. We concluded that the falafel and tabbouleh caught our eyes and placed our initial order. No sooner than we had ordered, our food was on the table. The falafel appetizer came in three sizes, but the small was enough for two people to split. The texture and flavor of the falafel had me reaching back on the plate for more.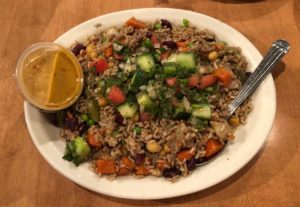 I then dug into the tabbouleh—which harbored a variety of fresh and bright flavors. The vegetables and herbs tasted extremely fresh and left me feeling light enough to dig into my main course: beef shawarma.
Main Course
Shawarma is a beloved street food that features thinly sliced meat (typically lamb or beef) stuffed inside the shell of a warm pita with a savory tahini sauce. Though I was miles away from the bustling markets of the Middle East, the shawarma at Aladdin's Eatery was a sensory passport. The texture of the meat, the scent of the herbs and spices, as well as the nutty flavor of the tahini treated my taste buds to those familiar eastern flavors.
Dessert
Even with a stomach full of delicious food, I found it impossible to reject a dessert menu. Aladdin's did not disappoint with their wide variety of sweets. Ultimately, my dining companion and I decided to combine the best of both worlds with their signature Baklava cheesecake. For those in search of a classic cheesecake with a modern, delicious twist, this dessert hits the spot. The cheesecake was creamy and sweet. Paired with the crunchy, nutty flavor profile of the baklava made this dessert the perfect ending to my meal.
Overall, I would recommend Aladdin's Eatery to anyone looking for quality, fresh Middle Eastern fare. Not only do they offer a wide variety of dishes, but they have options for meat-lovers and vegetarians. The friendly staff and authentic interior makes for a relaxing meal for individuals and families alike. Furthermore, with the current global climate demanding social distancing, ordering online is a great way to bring Aladdin's to your door!
Written by Leah Segal