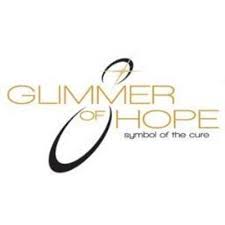 Q&A with The Glimmer of Hope Founder, Diana Napper
May 16, 2016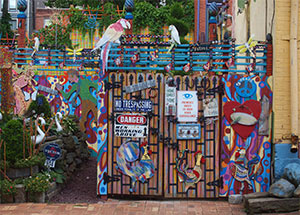 Randyland
May 16, 2016

When Diana Napper makes a promise, she keeps it. In 1990, her best friend Carol Jo Weiss Friedman lost her battle with breast cancer. Before Carol Jo passed away, Diana promised her that she would pursue a lifelong dream of designing jewelry and open a jewelry store. She sold her designs to fund a hospice in Carol Jo's name. Diana honored that promise by creating and selling a signature pin, "the symbol of the cure". It features a teardrop Swarovski crystal to symbolize the suffering her friend endured capped with a pearl to symbolize the hope for a cure for breast cancer.
In 1994, she founded The Glimmer of Hope foundation. As time went on Diana realized that her actual mission was to support breast cancer patients and their loved ones. Today, the nonprofit organization has 50 volunteers who work to fight breast cancer through research and programs, especially studies in premenopausal breast cancer, as this type of cancer is particularly virulent in younger women.
Cutting-Edge Technology Comes to Pittsburgh
Diana and The Glimmer of Hope foundation have raised more than $3 million. They do this with various fundraising events supported by businesses, sports organizations, and individuals. Funds are donated to Allegheny Health Network, Magee Women's Research Institute, the Hillman Cancer Center, and Allegheny General Hospital. Money raised here stays in Western Pennsylvania and benefits women in our community.
Thanks to a $171,000 donation from The Glimmer of Hope Foundation in 2014, a SenoClaire tomosynthesis machine was installed and began operating at the Wexford Health & Wellness Pavilion of Allegheny Health Network. Tomosynthesis provides much clearer, three-dimensional breast imaging using 40 percent less radiation. It photographs nine layers of breast tissue, and enables doctors to better detect the earliest stages of cancer. It also aids in differentiating benign tissue from dangerous abnormalities. The machine was the first of its kind in the nation.
How You Can Help
The Glimmer of Hope hosts several fundraisers throughout the year including the Bid for Hope held each October. It has the Steelers coming out for this charity auction. As more people have learned about the work Diana and the foundation have been doing, other events have been added. That includes Clays for the Cure, sponsored by Home Depot, and the Pitch for Hope Women's Baseball Clinic with the Pittsburgh Pirates.
At The Glimmer of Hope's website you can learn about upcoming events, breast cancer, breast cancer research, where the foundation is headed, and how to make a donation. You can also purchase Diana's original "symbol of the cure" pin as well as other merchandise. Those purchases help fund breast cancer research and provide the latest medical equipment. For more information on volunteering, call 800-454-6746.