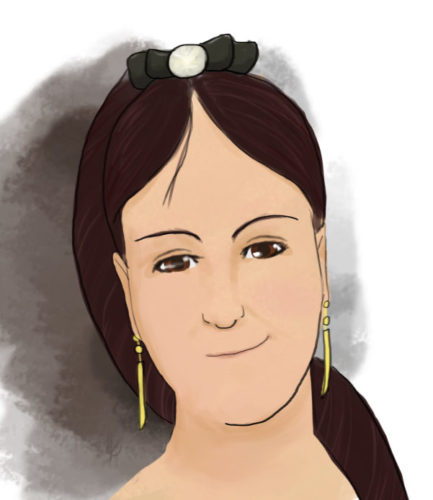 Mary E. Schenley
February 11, 2015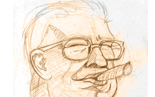 Art Rooney Sr.
February 11, 2015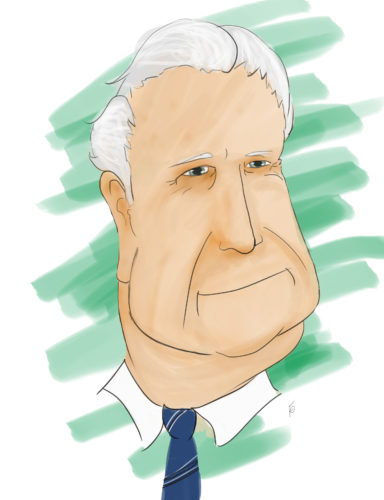 David McCullough is an author, historian, narrator, and lecturer whose work has made him known around the world. He has received the Pulitzer Prize and National Book Award twice each. Additionally, he is a recipient of the highest civilian award, the Presidential Medal of Freedom. He is certainly a Pittsburgher we can all be proud of.
Early Years
McCullough was born in 1933 at Allegheny General Hospital to Ruth and Christian McCullough. He grew up in Point Breeze and attended Shady Side Academy. While there he participated in the school's sports and track teams. He also painted, sang, and worked on the newspaper. However, he wasn't a writer then. He would draw the cartoons for the newspaper. At one time he believed he would become a painter. Mccullough greatly enjoyed school early on and took that love of learning onto his college years.
Yale University
His father had hoped Mccullough would attend Carnegie Tech or Pitt. With encouragement from his mother to "leave the nest" Mccullough left the city for Yale University in 1951. While there he studied English under the guidance of notable men such as Robert Penn Warren and Thornton Wilder. In 1955 he graduated, with honors, in English literature from Yale. He also married Rosalee Ingram Barnes, whom he'd met in Pittsburgh when he was 17.
Writing
McCullough began his career with Sports Illustrated. He worked for 12 years as a writer and editor for various publications such as American Heritage. He spent his spare time writing down a book idea that he had. His idea drew from his Western Pennsylvanian roots. After three years his book, The Johnstown Flood, was finished and published. To his surprise the book was a grand success with the critics and public. He decided to quit his job and go out on his own. He has credited some of his success to having a wonderful wife, partner, and editor-in-chief. She supported him and his decision to take this risk.
McCullough chose for the subject of his next book the construction of the Brooklyn Bridge. "The Great Bridge" was published in 1972. His third book, The Path Between the Seas came out in 1997. It won him won the Francis Parkman Prize, The National Book Award in History, the Cornelius Ryan award, and the Samuel Eliot Morison Award. In 1981, he released Mornings on Horesback, which recounted a 17 year period from the life of President Theodore Roosevelt. The book earned McCullough his second National Book Award. In 1991, he published Brave Companions: Portraits in History, which was a collection of previously published essays.
Award Winning
McCullough returned to biography in 1992, penning the Pulitzer Prize winning Truman, which examined the life of the 33rd president. The book was adapted by HBO in 1995 as a television movie, Truman, starring Gary Sinise.
His third biography, John Adams, released in 2001. It became one of the fastest-selling non-fiction books of all time and earned McCullough his second Pulitzer Prize. HBO adapted the book for a seven-part miniseries in 2008. The series starred Paul Giamatti as the nation's second president. It won 13 Emmy awards and four Golden Globes, more than any other miniseries in history.
Following up on the success of John Adams, in 2005, McCullough next focused on Adams's contemporaries with the book 1776. His next historical work, The Greater Journey: Americans in Paris, released in 2011. It detailed the 19th-century Americans who gathered in Paris, among them Mark Twain, Mary Cassatt, and Samuel Morse.
In addition to his distinguished writing career, McCullough has hosted PBS's American Experience and has narrated numerous documentaries including Ken Burns's The Civil War and the film Seabiscuit, which was nominated for seven Academy Awards. He has also been awarded the Presidential Medal of Freedom.
Son of Pittsburgh
This father of five and grandfather of 18 has not lived in Pittsburgh since he left for Yale, but many of his books contain a reference to Pittsburgh. McCullough regularly visits the city and has been a 20-year supporter of the Senator John Heinz History Center. On David McCullough 80th birthday he was honored with the renaming of the 16th Street Bridge. On July 7, 2013 the bridge was renamed the David McCullough Bridge
Those who regard history as dry and boring need only read one of McCullough's books for that opinion to be dispelled. McCullough has the rare gift of being able to bring the past to life and form a meaningful connection for those living in the present.