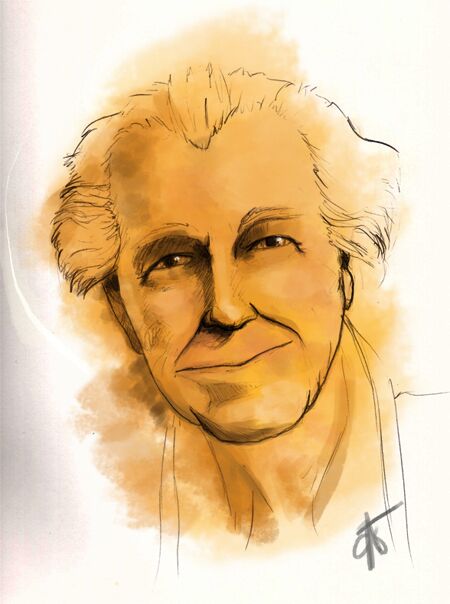 Frank Lloyd Wright's Legacy in PA
August 10, 2017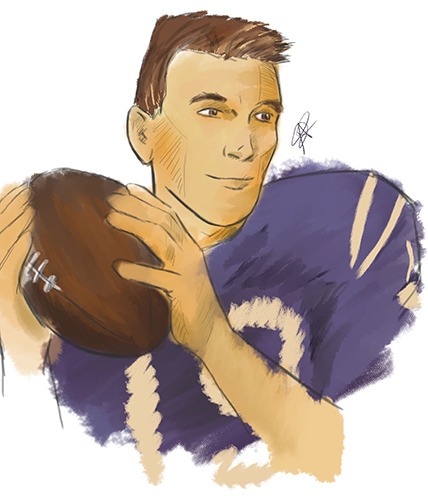 Johnny Unitas: A Legend in Our Own Backyard
September 10, 2017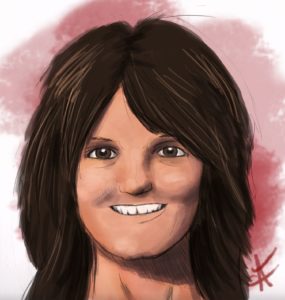 If you are a Pittsburgher, the city's skyline is almost as a recognizable as your own face. But how familiar are you with the buildings that populate that skyline? How many of them have you ever been inside? Do you know who designed them. Or their history?
Thanks to Bonnie Baxter, you have an opportunity to get to know better the iconic buildings in Pittsburgh. Baxter, a native Pittsburgher, is the founder of Doors Open Pittsburgh(DOP). It is an annual event held in October that opens beautiful and historic buildings in our area to public tours.
Getting Started
Baxter graduated from Indiana University of Pennsylvania and worked in advertising for 25 years. She moved to Chicago in 2011. She had fallen in love with the city years before. It was while she and her partner were living in Chicago that she became aware of an event called Open House Chicago. It was sponsored by one of her clients, the Chicago Architecture Foundation. "After attending the event and being totally smitten with it, I decided to create a similar event here in Pittsburgh, knowing we were moving back," said Baxter.
In late 2015, she reached out to Louise Sturgess at the Pittsburgh History & Landmarks Foundation to present her idea. "During our first meeting, both she and her colleague, Karamagi Rujumba were open to the idea, and their support has been unwavering since that time," said Baxter. After that she reached out to two additional organizations that represent architecture and design: the American Institute of Architects and the Design Center. Both pledged their support. In fact, the AIA showcased DOP as one of their events during Design Pittsburgh, a month-long event in October.
Finding Buildings
Next, she decided to focus on just Downtown. "In January of 2016, I reached out to Jeremy Waldrup at the Pittsburgh Downtown Partnership, and he and his organization were extremely helpful throughout. The Green Building Alliance joined the effort a few months before the event and connected me with the team at BNY Mellon. They ended up being one of the most visited buildings in 2016," Baxter said.
Her next step was to find buildings that would be interested in "opening their doors" to the public. "I started meeting with various buildings in early February of 2016. I remember that First Presbyterian Church was the first to say 'yes.' From there, the meetings continued to go well, and DOP was met with great enthusiasm," Baxter said.
Civic leaders also reacted positively to Baxter's wish to open the doors of some of Pittsburgh's most beloved buildings. "Then that phone call came from the Mayor's office. They also wanted to participate. By April of 2016, I had nearly 30 building committed and DOP was well on its way to its debut," said Baxter.
Other organizations were supportive of Baxter's efforts, among them the Pittsburgh History & Landmarks Foundation, Green Building Alliance and Pittsburgh Downtown Partnership as well as Visit Pittsburgh. Friends and interns from Point Park and Duquesne Universities have also helped, as well as 400-450 volunteers.
First Year
The first DOP was held in 2016. Roughly 4,000 people attended the event that took them inside 39 sites including the Union Trust Building, the executive suites of BNY Mellon, and Byham Theater.
When she began Doors Open Pittsburgh, Baxter was employed at The Nielsen Company. "However, I resigned from The Nielsen Company in October after DOP 2016, and my last day was December 31. For now, I am taking a break from corporate work and throwing myself into DOP as I have thoroughly enjoyed the experience. It's a lot of hard work but very enjoyable and satisfying. I have met a lot of really wonderful people in this journey." Credit to one of these wonderful people goes to Paige Beal. As the Chair of Sports, Arts, and Entertainment at Point Park University, Beal has volunteered her time and talents to develop Open Doors Pittsburgh's social media presence, which has greatly aided in spreading its growth.
As with most fledgling enterprises, funding is always a challenge. "In year one, DOP had one paid sponsor, the Dollar Bank, and one small grant from the Awesome fund. The balance of expenses I paid for personally and received no compensation for my time. This year, I have spent months and months cultivating and developing paid sponsorship and some grants. While DOP has much more financial support this year from generous sponsors, donors and foundations, there is still a shortfall. So, a couple of months ago, the Board made a decision to institute a paid admission model so that the event can sustain moving forward.
A Ticket to Excitement
One- or two-day event tickets allow access to a collection of historic and newly designed buildings. Many located in select neighborhoods of Pittsburgh: Downtown, Northside and The Strip District. Once you show your ticket, you will be admitted inside where you will either be provided with a guided/semi-guided tour, be allowed to self-explore, or be met by a Doors Open Pittsburgh docent who can provide insightful information about the building.
When asked if there was any building she would like to "open" which hasn't been, Baxter replied, "The USX Tower because it has a ton of significance for the community at large, and the building is inspiring and an engineering marvel even now." For someone so involved in helping others to appreciate the great buildings we have in our area, you might think she has a favorite. "That's a hard choice, as I am a bit of building junkie…Omni William Penn for its classic beauty. Koppers for its representation of art deco, a style I have taken to recently. . . and how much more time do you have?"