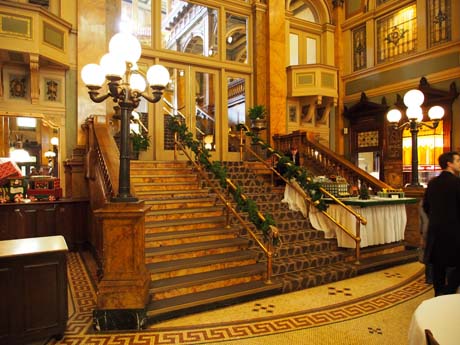 The Grand Concourse: Pittsburgh's Grand Dining Experience
November 3, 2018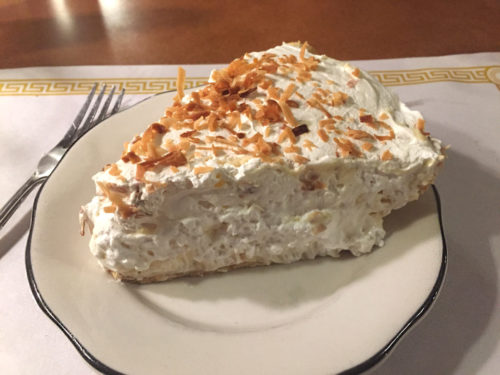 The Grant Bar and Restaurant 
November 28, 2018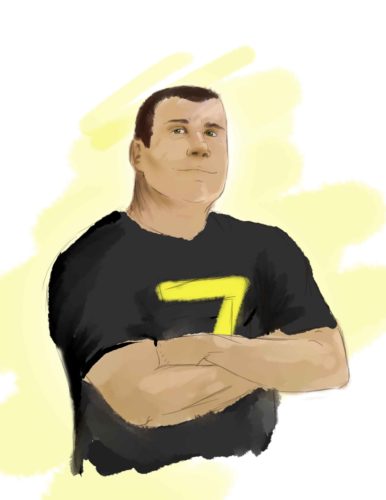 Benjamin Roethlisberger was born on March 2, 1982, in nearby Lima, Ohio, to Ida and Ken Roethlisberger. His parents divorced when he was two, and young Ben lived with his father and stepmother, Brenda. His mother enjoyed visitations with her only child. Tragically, when Ben was eight, Ida died in a car crash on her way to pick him up for a Saturday outing.
Pre-Professional Career
In high school, Ben excelled in three sports: football, baseball, and basketball. He served as a captain for each team. However, he didn't play quarterback until his senior year of high school—the coach's son had claimed that position.
Later, he attended Miami University in Oxford, Ohio. Ben was given a quarterback position his freshman year; however, he was redshirted. Redshirting is a common practice in which the coach keeps an athlete out of college competition in order to develop the athlete's skills and to extend their period of playing eligibility. During the next three seasons, Ben established himself as a premiere college quarterback. He led the Miami University RedHawks to victory in the 2003 GMAC Bowl and set numerous records along the way. In 2004, Ben opted to enter the NFL Draft, rather than finish out his college career.
Pittsburgh Steelers
The Pittsburgh Steelers selected Roethlisberger in the 11th overall pick. They offered him a six-year contract worth $22.26 million. He started his rookie year with the Steelers as the third quarterback behind Tommy Maddox and Charlie Batch. When both were injured, Ben entered his first NFL game—the second of the season. He made the position his own with some exceptional play, ending the season with a 13-0 record in games that he played. He was unanimously selected as the NFL Offensive Rookie of the Year by the Associated Press.
In 2005, he led the team to a victory in Super Bowl XL (forty). At 23 years old, he became the youngest quarterback to win a Super Bowl. Hopes were high for a repeat in 2006, but a motorcycle accident and an emergency appendectomy quashed that. But never fear, the Steelers came back to win the Super Bowl again in 2008.
Ben's career has not been without big controversy. In 2009 and 2010, he faced allegations of sexual assault, which resulted in the NFL's suspending him without pay for the first four games of the 2010 season. He was never charged for either of the incidences. Many believe this was not enough of a punishment, just another example of men in the spotlight getting away with violence against women. Time and the media have a way of making people forget.
Charitable Works
In 2007, Ben started the Ben Roethlisberger Foundation, which supports police and fire departments throughout the country. The foundation particularly emphasizes supporting K-9 units and service dogs. He also supports the Make-A-Wish Foundation and has made donations to his alma mater.
Personal
On July 23, 2011, Ben married Ashley Harlan, a physician assistant from New Castle. In 2012, Ben completed his college degree at Miami University earning a Bachelor of Science in Education. That same year, the couple welcomed their first child, Benjamin Todd Roethlisberger Jr. The family also welcomed daughter, Baylee Marie, in 2014 and son Bodie Hunter in 2016.
Of Swiss descent, Ben has been celebrated in Switzerland as the biggest thing to come along since the Swiss Army knife, and he and his family traveled there in 2006 as way to encourage others to explore their Swiss heritage.
Stats and Honors
In 2007, his No. 7 jersey was retired by the RedHawks; Ben became only the third athlete in Miami history to be afforded that honor.
In his 18 seasons with the Steelers, Big Ben has racked up some big stats, including surpassing Terry Bradshaw as having the most passing yards and passing touchdowns for a Steelers quarterback. With two Super Bowl wins and a collection of Steelers and NFL records to his name, most observers believe he is a sure bet for the NFL Hall of Fame. If or when he does get inducted, you can be sure it will be a big day for Big Ben and Steeler Nation.
Roethlisberger announced his retirement from the NFL on January 27, 2022.
By: Janice Lane Palko