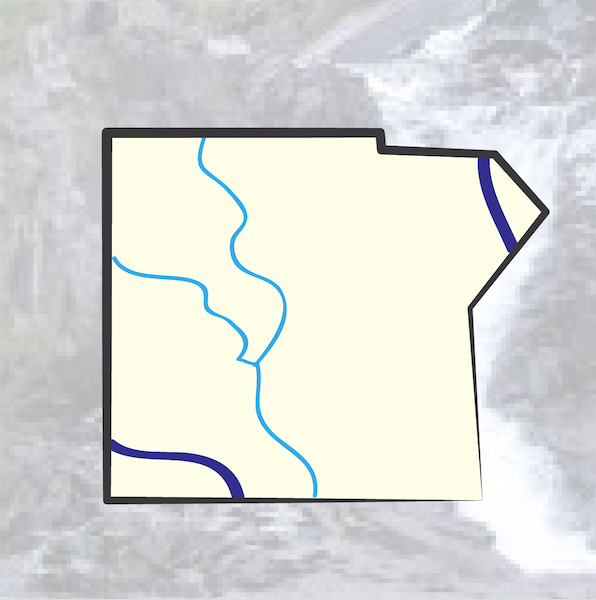 What's in a Name – Lawrence County
March 1, 2021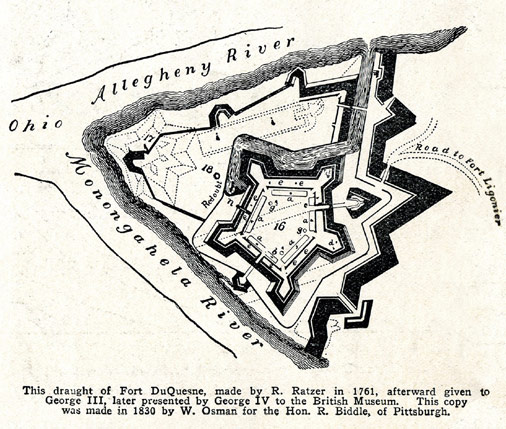 The Siege of Fort Pitt
March 15, 2021

Gambit:
noun.
DEFINITION:
: a chess opening in which a player risks one or more pawns or a minor piece to gain an advantage in position.
 (a) : a remark intended to start a conversation or make a telling point; (b) : a calculated move : STRATEGISM
"Queen's Gambit is a move in chess where you sacrifice something early on to get something even greater later on."
Ashley Priore is an American chess player, coach, and the founder, president, and CEO of Queen's Gambit, a nonprofit that uses chess to empower and educate individuals through playing the game. Popular Pittsburgh had the pleasure of interviewing the Oakland/Shadyside native about Queen's Gambit.
Q & A with Ashley Priore
1What is your background?
I'm a native Pittsburgher – born and raised! I'm currently a student at the University of Pittsburgh, studying English and Politics. I'm 21 years old (as of January 2021). I went to The Ellis School for high school, St. Edmund's Academy for middle school, part of early middle school at an online school, and when I was very little, I was homeschooled. The reason I mention my vast educational experiences is because I grew up in a time when ideas of "remake learning" were already sprouting. My parents wanted me to take my own educational path and seek interests in a diverse array of experiences. From an early age, I became invested in female empowerment, especially via STEAM, as well as politics. I questioned why so many leaders in politics were male, and then I started to see a trend: Women are shut out of positions of power. I knew I wanted to empower women and girls and break the barriers that society puts in place.
2Why did you start Queen's Gambit?
By the time I was a freshman in high school, I had been teaching chess in numerous locations, including my local library and school. I wanted to create an organization, led by a strong woman, that could empower and educate other young women. That's actually where the name comes from. Queen's Gambit is a move in chess where you sacrifice something early on to get something even greater later on. I view my own story that way – I started Queen's Gambit at the beginning of a challenging high school experience because I knew the game could impact so many people across the region. Turns out, it did, and I'm so glad Queen's Gambit started!
3How and when did Queen's Gambit begin?
Queen's Gambit started in 2014, but the nonprofit process was completed a year or so after that. I talked with my mentors in the nonprofit community, researched, and did whatever I could to ensure I knew about the process. Nonprofit management is not taught in schools, and I believe, like strategy, it should be because these are practical life skills.
4Was it difficult to start Queen's Gambit?
I had wonderful mentors who supported me throughout the process. I have to give a shoutout to City Councilwoman Erika Strassburger. She has impacted my life in so many ways. She was the first person I met with about expanding Queen's Gambit into districts across Pittsburgh, and she gave me contacts, advice, and just general support that I needed. Starting a nonprofit can be difficult, but if you take it slow and ask questions, you'll go far.
5Do you have a day job or is Queen's Gambit it?
Chess is my passion, so everything I do incorporates some sort of strategy (using chess as a way to make decisions). I do run another organization, Y'22, which is a national organization dedicated to empowering young voices and making sure those under 25 have a seat at every decision-making table. However, Queen's Gambit is a full-time job, and I feel very lucky that I have a job that I love.
6How did you become interested in chess?
My father taught my siblings and me how to play chess. My mother never learned (once again, you see the trend of women and girls not learning chess because it is deemed a "male's sport"), so she wanted her kids to learn. My siblings and I did competitive chess together, so chess was much of our childhood. While other kids did soccer or basketball, our weekends were full of chess classes and tournaments. While I still do some competitive chess, I love to teach the game and empower youth through it.
7How did playing chess enrich your life?
Chess enriches lives in so many ways. Personally, chess has given me the skills to problem-solve and come up with innovative, mission-driven solutions to some of society's biggest obstacles including climate change and youth rights. Chess connects with everything in life, giving people the skills necessary to conquer problems. Chess also educates. There are numerous research studies done about how chess quite literally grows the dendrites in your brain, leading to higher IQs and test scores. However, I love to chat about chess building communities. It's a common language. People can come together over the board and use the game to get to know each other. We have seen this in countless cities, including New York and Pittsburgh. I can't say enough about the game and its ability to change lives.
8Do you have any "chess heroes"?
I have two chess heroes actually. The first would be my original chess instructor, Mr. Jerry Meyers. He not only provided me and thousands of other students with chess education and a safe, engaging environment to play in the early 2000s, but he also showed me that it is possible to create an entire nonprofit dedicated to chess. Second, would be Woman Grandmaster Jennifer Shahade, who is a powerhouse and represents women and girls in chess so well. We are all so thankful for her commitment to the game and support for female empowerment in the game.
9Are there other organizations like Queen's Gambit in other cities?
We are lucky that across the United States we have chess organizations doing incredible work. Ours is unique in that we focus on life skills and community building compared to other organizations that are intense about competition. While we offer competitions (including tournaments and rated classes) to our students, we are all about being a think tank and a catalyst for change. We view chess as a way to change the world!
10What has been the reception from the public to Queen's Gambit?
Our organization is built on innovative partnerships. We strike to be a community nonprofit, supporting neighbors and friends. People might be afraid to learn chess at first, but they are always excited to see the way we approach the game: as a tool for education and a fun way to think about problems.
11What have been the results of your efforts?
We have impacted the lives of over 2,000 youths in Allegheny and surrounding counties. We view chess as an individualized experience, and we have been lucky to see our students grow and accomplish their goals because they used chess as a vehicle to strategize about the future.
12Is Queen's Gambit just for children?
Nope! While Queen's Gambit's main focus is empowering youth through chess, we do offer adult classes. We want chess to be as accessible as possible. If you are an adult looking to learn or just looking to play club style, reach out!
13I see that you rely on volunteers. How many do you have? And are you looking for more?
We always need support when it comes to teaching chess. Our goal is to reach as many young people as possible, so we are thankful to all our volunteers for their support. We have about 10 youth instructors, who build curriculum and teach the game. This is a great program because youth learn the fundamentals of building a robust learning experience while taking on new leadership responsibilities. We also have a few event volunteers who support us during in-person events (which are on pause right now due to COVID-19).
14What are your hopes for Queen's Gambit in the future?
I want us to always stay true to our original mission: empowering youth through chess. I hope we can be a model for other organizations on authentic youth engagement and community leadership. I also hope people see how young people can change the world when they put their vision into action. We are working with partnerships to establish chess centers across the city (and we are spreading into Philadelphia), so we are excited for what the future holds!