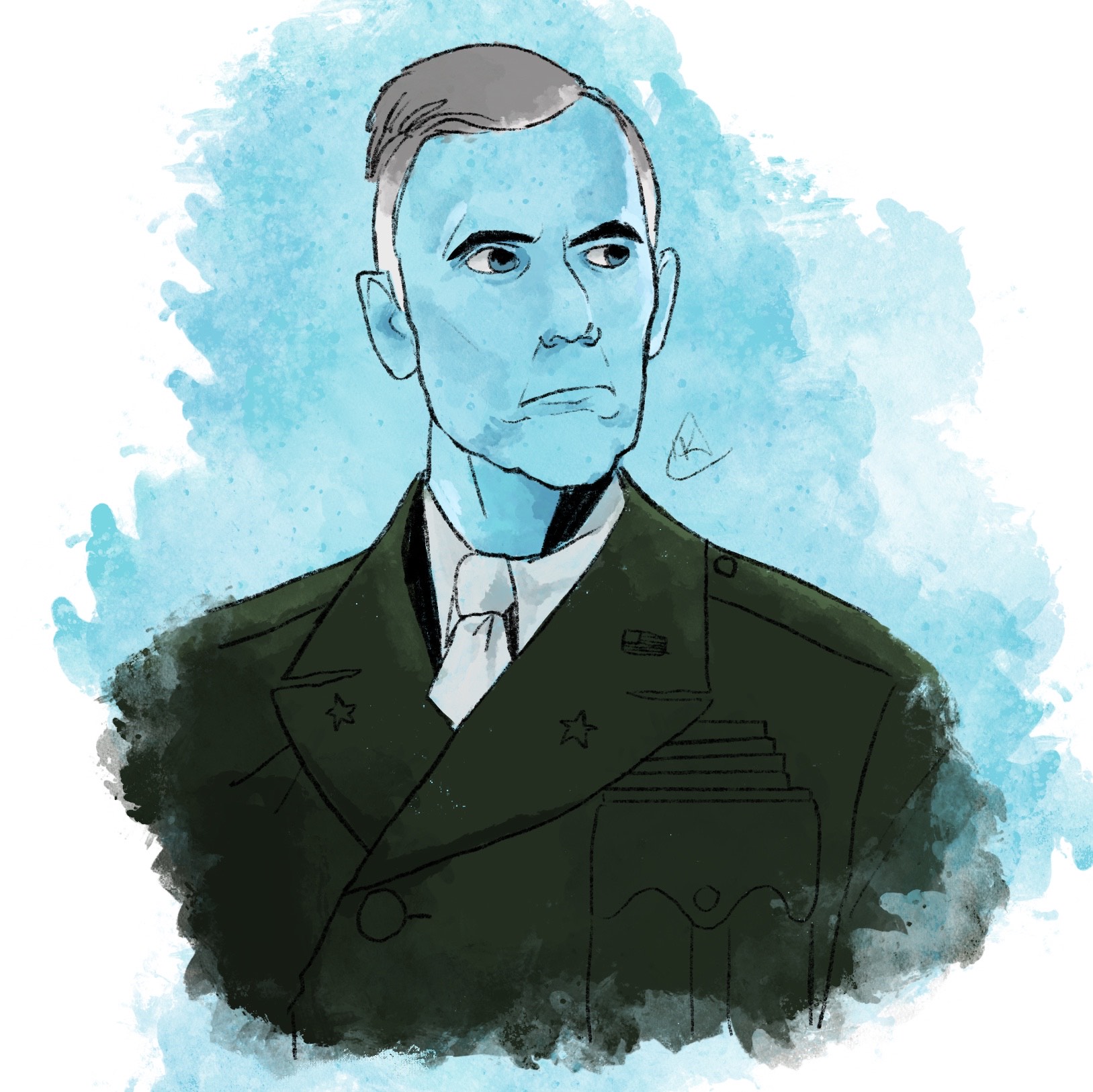 Uniontown's George C. Marshall
August 1, 2022
Pittsburgh's Famous Literary Visitors
September 9, 2022
I experienced Thai Tamarind when I went to a friend's house for dinner and instead of cooking they picked up various meals from this Thai restaurant. I was handed the Curry Chicken. The hostess said she thought I would like it. She was right. Everyone there received something different. A few traded. Everyone seemed pleased.
A few weeks later I had the opportunity to take several family members out to dinner. I decided that this was a good time to experience more of the food from Thai Tamarind. 
I entered this cozy establishment a few minutes before the rest of my family arrived. The first thing I noticed was that it only sat about 3 dozen diners. Glad I had called for a reservation.  The hostess was busy and friendly.  She made me feel like I was a regular.  As I stood waiting for the table to be prepared I asked a diner who was leaving how his meal had been.  He told me that his Tender Beef Salad was the best he ever had,  and as much as he liked jumping around the menu to experience  the variety they offered,  he was sure that he would order it  again the next time he came to dine. His final claim was that if he lived in the neighborhood he would eat here every day.
Most members of my family knew of this culinary treasure  located at 172 Lincoln Ave, Bellevue, PA 15202. I've invited this group to eat with me at various restaurants before and it wasn't unusual for a few to pass on my invitation. But for a meal at Thai Tamarind, everyone came.
The Hors d'oeuvres
To my regret it was my idea to minimize the hor d'oeuvres.  Someone said they were the best Crab Rangoon they ever had, but they never made it down to my part of the table.  The pot stickers, this multi textured pork filled dumpling, started at my end of the table and after one bite I knew I would be OK with them just staying at my end of the table.  They were great.
The Entrees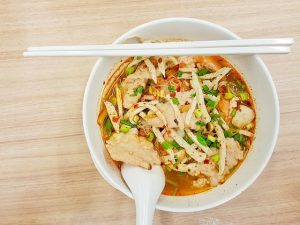 Everyone ordered a different entree, the heat options offered ran from 1 to 5.  We opted for heat levels that went from 2 to 4.  The meals included Yellow Curry, Thai Tamarone Salad with a side of Crab Rangoon, Pad Thai and a Shirley Temple, Orange Chicken, Thai Chicken Noodle and finally my selection: The Tender Beef Salad. I guess the exiting diner I met as I entered had an influence on me.
Everyone seemed to enjoy their meal. I tried to get a comment from everyone about their meal but they made it clear they were there to eat and not to aid in my restaurant review.  The smiles on their faces were the only indication I had as to how much they enjoyed their meals. When a grandson made me promise I won't use his name in my review I said,  "I promise, Max, I won't use your name.
If I had it to do over again I might not have ordered the Tender Beef Salad. Oh, it was delicious. From the beef to the red onion it was all as fresh as could be. And the spicy lime sauce reminded me with every wonderful  bite that my taste buds have never been there before. My meal was great,  that being said, The Pad Thai and the Orange Chicken looked amazing. I'm sure I'll go for one of them next time. The Pad Thai and The Thai Chicken Noodle were  going home with their owners for tomorrow's lunch. The rest of the entrees were gone.  
As we ate I realized that an important part of The Thai Tamarind is their take out business. There were only a dozen people occupying their tables. But several dozen customers came through for their take out order while I was there.
Dessert
One person ordered dessert, just to share with the table.  Sticky rice with mango. It made its way around the table getting rave reviews. Then it came to me. I was the only person in our group that never had it before. I was a little skeptical, it was great.
As we left we walked past a few people waiting for a table. I hoped one of them would ask for a recommendation so I could tell them that they couldn't go wrong with any of the entries. Just make sure you finish with sticky rice and mango. But no one asked. As of this writing I've enjoyed the Chicken Curry and the Tender Beef Salad. I'm looking forward to the day that I can claim I've tried every entree they offer and some several times.
 By Tom Pollard