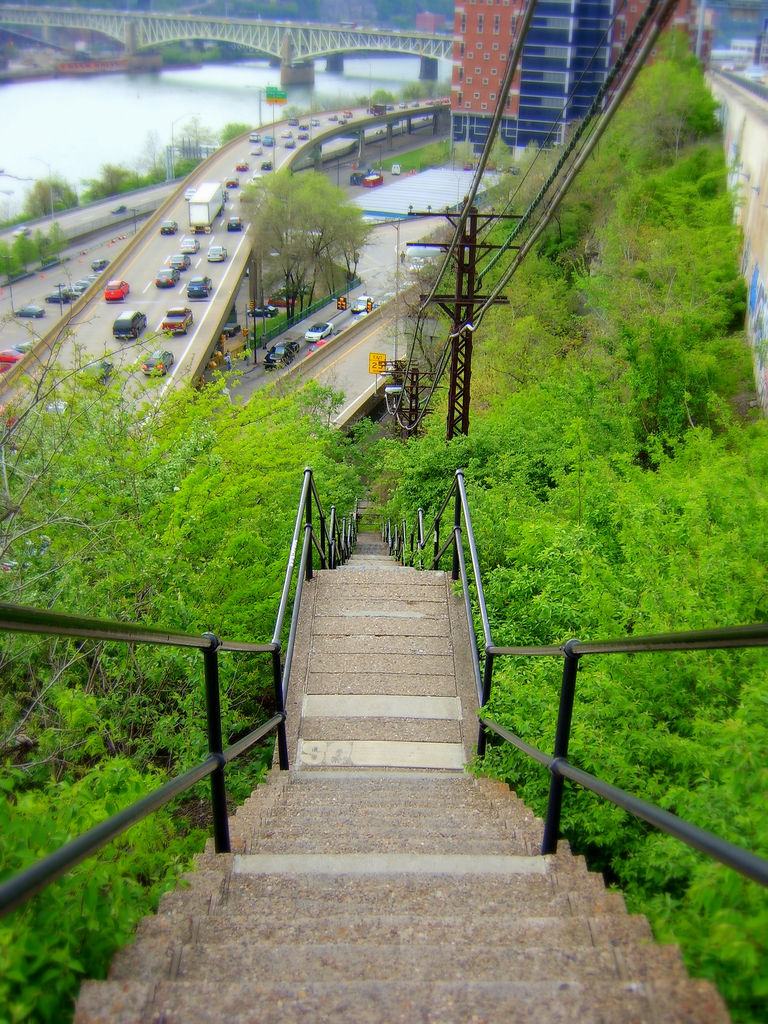 Pittsburgh's City Steps
January 10, 2016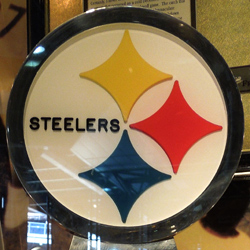 10 Not-So-Well-Known Steelers Facts and Trivia  
January 18, 2016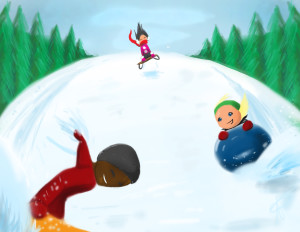 In Pittsburgh, We Sled Ride
We know Pittsburghers have a unique way of speaking. Apparently, even when it comes to describing having fun in the snow, Pittsburghers are a bit unusual. While it's perfectly normal for people to go "sled riding" here when we get a snowfall, it seems that most of the country goes "sledding." Whether you call it sled riding or sledding, there's no doubt about how much fun it is to speed down a slope, the sled shushing beneath you over the snow as the cold wind nips at your cheeks. If you're looking for a sled-riding worthy hill, here's the lowdown on sliding downhill in the Pittsburgh area.
Everybody Has a Favorite Hill in Pittsburgh
Sled riding hills are a bit like neighborhood bars, each community has its favorite. Pittsburgh's terrain is such that most every area has some large hill suitable for sled riding. If you are new to the area and don't know where to head to sled ride, either ask around or the next time we get appreciable snow, watch for the bundled up teens and tots towing toboggans or sleds and follow along.
Some Favorite Pittsburgh Hills
Flagstaff Hill, Schenley Park (across from Phipps Conservatory & Botanical Gardens)
Cowboy Hill, Point Breeze (near Frick Park bowling green area)
Blue Slide Park, Frick Park (along Beechwood Boulevard)-
Dormont Park, Dormont (adjacent to Dormont Pool)
Bronx Hill, West View (at Bronx Baseball Field off Center Avenue)
Municipal & County Parks with Sled Riding Hills
Quite a few municipalities in the area have designated sliding hills. Check with your local government to see if yours does. Below are several popular hills in some of the area's municipalities and county parks.
Blueberry Hill Park,  Franklin Park (Wexford Exit off I-79)
Knob Hill Park, Marshall Township (Warrendale Exit off 1-79)
Hartwood Acres, Allegheny County Park, Hampton Township
Sunny Slopes, Allegheny County Park, South Park
Golf Course, Allegheny County Park, North Park
State Parks Near Pittsburgh with Sled Riding
There are three State Parks near Pittsburgh that are good for sled ridding.
Raccoon Creek, Beaver County, 30 miles West of Pittsburgh
Moraine State Park, Butler County, 40 miles North of Pittsburgh (Pleasant View Picnic Area is a good spot)
Keystone State Park, Westmoreland County, 36 miles East of Pittsburgh
Snow Tubing Sites Near Pittsburgh
If you want to take your sled riding to the next level, you might want to try snow tubing. There are two snow tubing places near Pittsburgh:
Boyce Park, Run by Allegheny County, Boyce Park in Plum Borough offers snow tubing when weather permits.
Wildwood Highlands, a private fun destination in Hampton, just beyond North Park, that offers snow tubing.
Safety & Cautions
We all know people who have been injured while sled riding and who have gotten into trouble trespassing onto private property to sled ride. Always take the utmost care when sled riding such as avoiding areas that have trees, obstacles, ponds, traffic, and fences and make sure that you do not sled ride on slopes that end in the street or a parking lot. In addition, make sure that you are permitted to sled ride on the hill. You want to have fun, not end up with a citation and fine for trespassing.