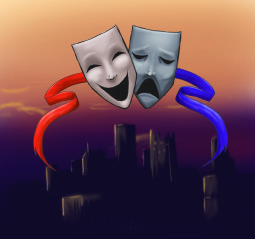 Pittsburgh's Theater Scene
March 24, 2015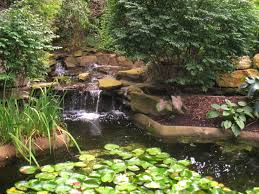 Ten Free & Fun Things to Do in Pittsburgh
April 6, 2015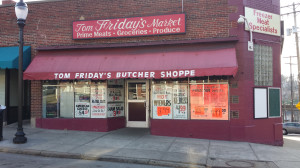 In 1955, a butcher shop opened on East Street in the North Side. Sixty years later, that same shop can now be found nestled at the intersection of California and Termon Avenues in Brighton Heights. Tom Friday's Market has been going strong for decades. The current owner, Tom Friday, is the third generation of butchers from his family. The store is founded on family tradition and a dedication to bringing their customers the freshest, highest quality meats. And they do!
Atmosphere
The store is bright, welcoming, and filled with the hustle and bustle of eager customers. The line at the meat counter is full of friendly chatter. Regulars stop each other in the grocery aisles for updates on the past week's happenings. The store has first time visitors as well as loyal customers who have been shopping there for all of its 50 years. Staff members know these customers by name and remember their regular orders.
At the counter, it's an open forum for recipe information. Animated discussions occur between butcher and consumer. The staff can help with answers to questions such as, "How many will this feed?" or "What cut should I get if I'm making this recipe?" Thoughtful, detailed answers are given, in addition to recipe suggestions and tips of the trade.
Tom Friday's Market is like a family. Their aim is to provide the best service and products they can. The market carries a wide variety of meat selections: pork, lamb, chicken. It's all there. And if you don't see it, don't hesitate to ask! Tom's Friday Market is the last butcher shop within the city to carry fresh hanging sides of beef. They have the entire cow, so if there's something special you want, they can cut it for you!
Part of the Family
People come from all over the area for Friday's products. Some even travel from as far as West Virginia and Ohio. It's similar to going to a family reunion. You may have only seen the other customers once a week, or maybe you haven't met anyone here yet. In this little store, everyone is treated like family. Everyone bonds over two things, quality products and low prices. At Tom Friday's Market, it is assured that the highest quality of meat will be sold at affordable prices. It just takes one trip there and you'll be coming back for meat, groceries, recipes, and advice.
Welcome to the family!