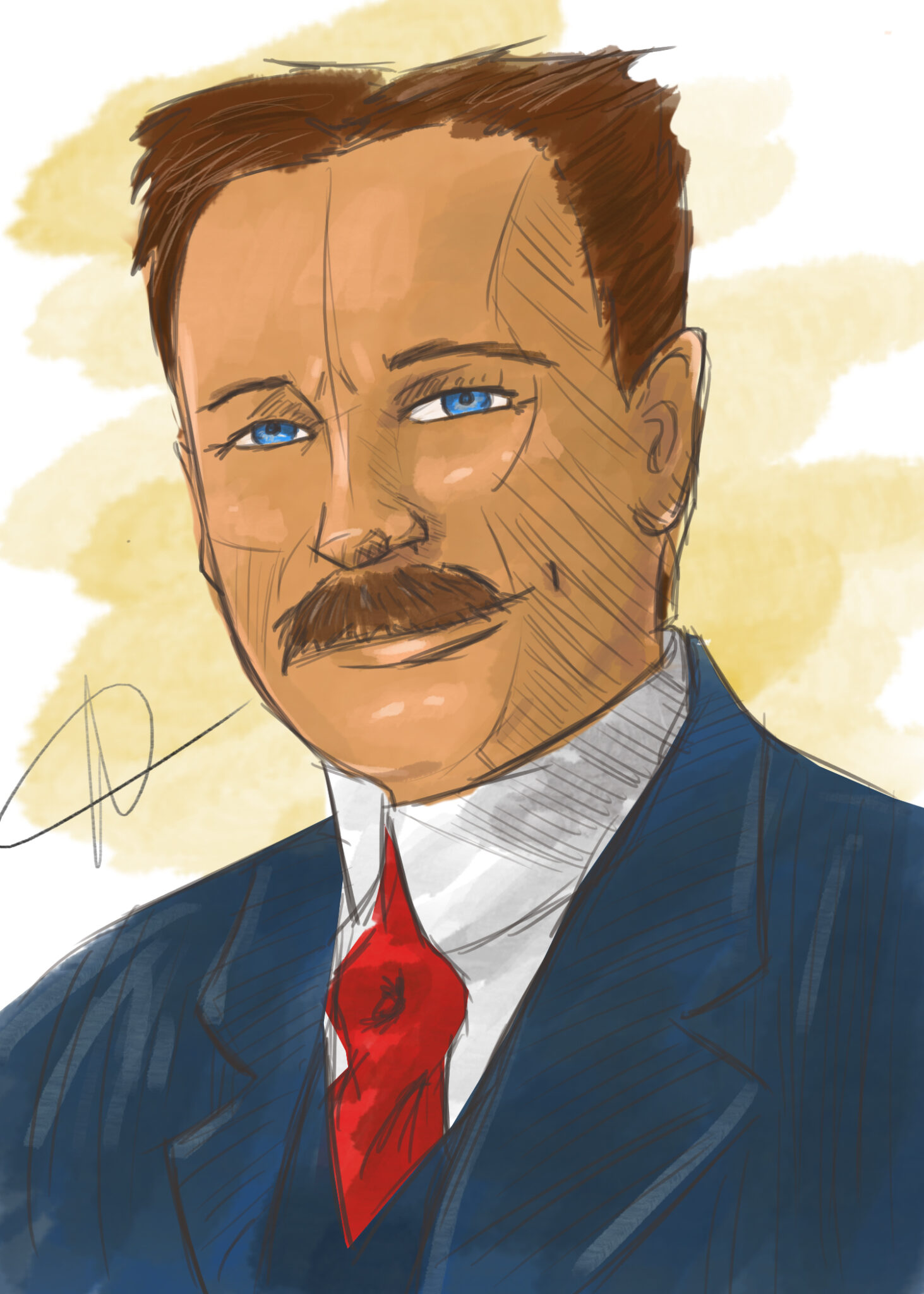 Benedum and Trees: Oil Tycoons
November 22, 2021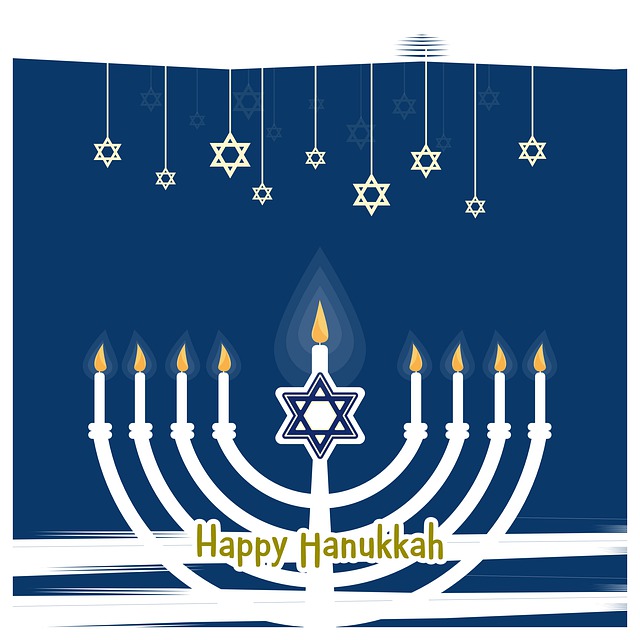 History Behind the Holiday: Hanukkah
December 6, 2021
Most of the time when you see a product for sale, you only think about if you want it or not and don't give much consideration as to how the product came into existence. Sometimes, like in the story I'm about to tell you, the most interesting and meaningful part is how a design was created.
A Pittsburgh Artist
Sue Douglas was a Pittsburgh artist. She worked with me for about 10 years creating art for my ornament and souvenir companies.  Sue was a pen and paper artist; she didn't do anything digital. We always met in person to exchange finished projects for new assignments. Sue and I had a unique business relationship, but she certainly left her mark on my business and my life.
When I met Sue, she had just lost her job as a full-time illustrator. Sue had an unlucky draw when it came to health; she lived with Polio, Multiple Sclerosis, and cancer—to name a few. It's unsurprising then, that she often had bouts of being in the hospital. During our decade of working together, I would get the occasional call letting me know that Sue would not be able to work for a while. These calls never came as a surprise; I always asked to stop by, only to have her tell me, "I do not want you visiting me in the hospital."
Instead, I would visit Sue at her apartment whenever she was done with one assignment and ready for the next. That's how we worked. She would call; I would go over. She would hand me finished artwork and I would hand her a new assignment. Sometimes there would be months in between visits, but that's what worked for Sue, so that's what worked for me.
A January Meeting
In January of 2007 Sue brought up an idea of a Pittsburgh city design done in a comic-like style. I liked the idea but there were other projects that had to come first. I gave her my next project from the list of paying clients. Over the following months Sue continued to bring up this idea during our few meetings. I continued to push back her design project because my business was growing, and I always had other assignments for her.
In early November I stopped by to pick up a project and began to tell Sue what I wanted her to do next. She wanted to do the design she told me about in January and refused to do the project I was trying to give her. Additionally, she wanted to be paid up front for the design. This was the closest we had ever come to an argument. By the look in her eyes, I knew I had only two options. Say yes or begin searching for a new artist. In reality, because of the business and personal relationship we had built, there was only one option. I said "Okay, do the whimsical art."
A Goodbye
Just after Thanksgiving, I got a call from Sue telling me she was in the hospital. I assumed she wouldn't let me visit but asked anyway. She made it clear, like always: "I don't want you visiting me in the hospital."  I got another call a few weeks later, on Christmas Eve. This time I was told that if I had the time, Sue would like me to visit her at the hospital. She had never allowed this before, and I felt it must be to say goodbye.
On Christmas Day of 2007 my wife and I headed over to see Sue for possibly be the last time. For two hours I talked, making sure that anything I said could be answered by a nod of the head. You see, Sue couldn't talk, she could only nod or write. All I could really make out from her shaky handwriting were "friends," "thanks," and "goodbye." Those three words were all I needed to know what she was telling me. I still have that piece of paper, and even more shocking is that I know exactly where to find it. Sue didn't make it to 2008 as she passed away a few days after my visit.
A Whimsical Pittsburgh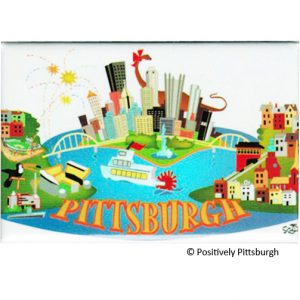 Weeks later I was going over my emails. Due to the holiday season I had left some as "unread" to be dealt with later. I came across one from Sue that I had completely forgotten about. She sent it the day she went into the hospital for the last time. The loss was still so new that it took me a few days before I could bring myself to open the email. When I did, I saw that attached was the "The Whimsical Pittsburgh" design. This was the only piece of art Sue ever sent me via email. It took me even longer to finally use this design, but a year later I had that artwork turned into a souvenir magnet and postcard.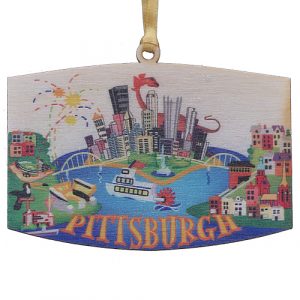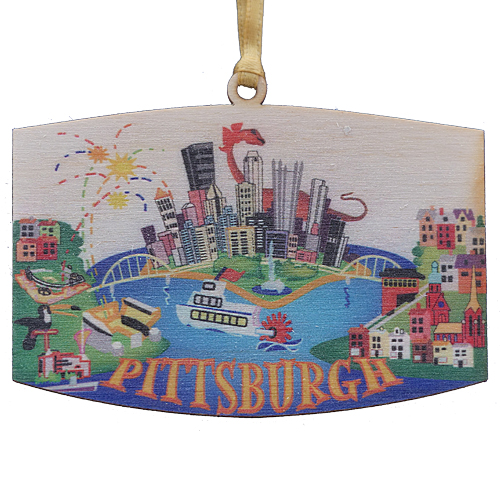 Over the years I've added other products with the design. This year (2021) I've added a "Whimsical Pittsburgh" full color wooden ornament to the mix. When buying souvenir items about Pittsburgh, people are far more likely to buy something with the city view complete with the inclines or bridges. It makes me happy every time I need to reorder the items with the Whimsical design because I know that a small piece of Sue is making its way across the country with each of the tourists who bought those souvenirs. I wish I could speak with each of these people and tell them all about Sue and how, against my wishes, this wonderful design came to be. I guess this article will have to do it for me.
By: Tom Pollard