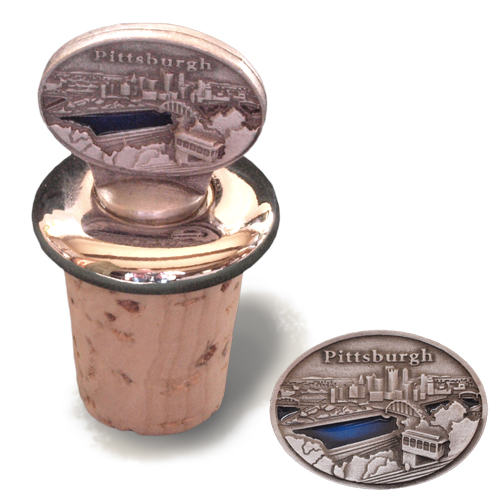 Pittsburgh Wine Stopper
April 18, 2017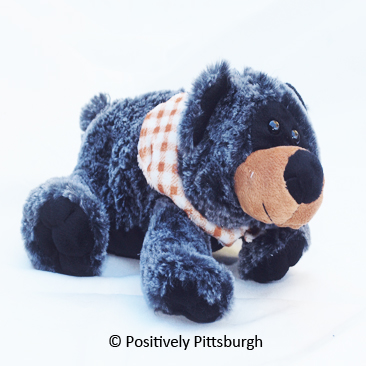 Plush Laying Bear
April 18, 2017
Gold Pittsburgh Ornament
$12.95
Pittsburgh, founded in 1758 and established in 1816, has led an interesting path to reach its current state of popularity and success. In the past, the commerce created by the rivers and the steel industry supported the large immigrant population, but greatly damaged the environment and air–making for a soot filled sky and a dirty city. However, in the past 50 years, the clean air initiative has helped to jump start Pittsburgh into an energy efficient, tech-savvy site. Due to its great success, the city is commonly referred to as "The Golden Triangle". All in all the 'Burgh is considered a friendly place where residents and tourists alike appreciate experiencing an ever-changing, beautiful city. As of 2016, Pittsburgh celebrated its 200th birthday- complete with a parade and city pride.
Pittsburgh's Golden Triangle is a favorite of everyone from western Pennsylvania.
---
Measures 3″W x 2.5″H
---
Check out
Tom Pollard Designs
for a selection of over 200 ornaments!
---
SKU: 01-01
Share