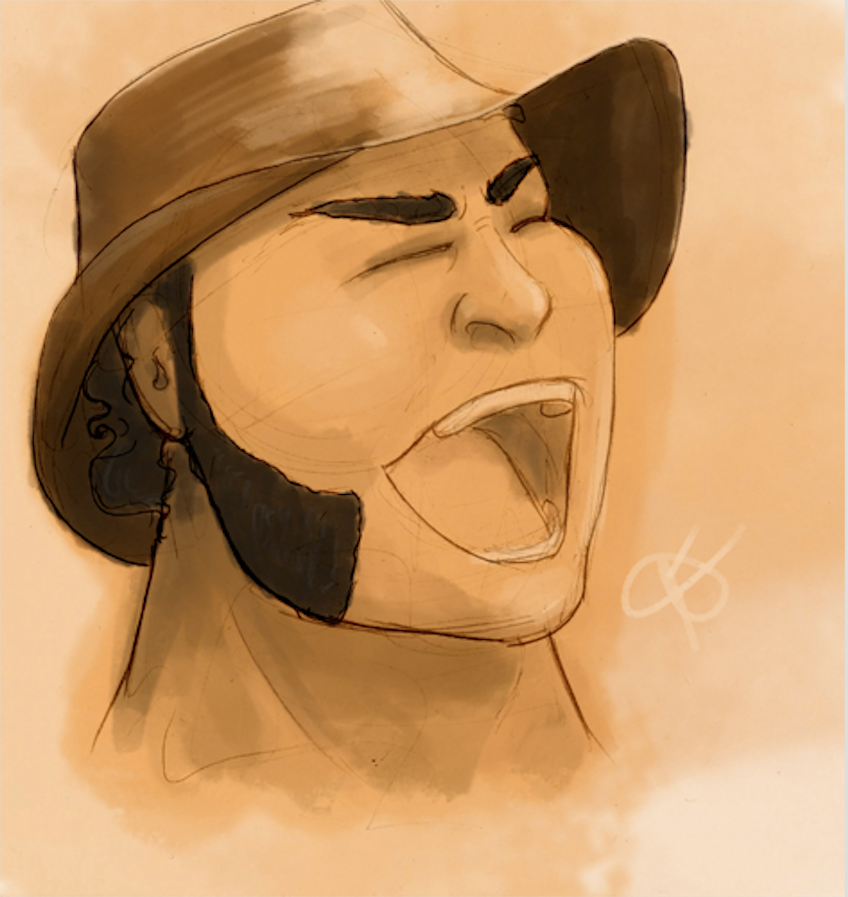 Mike Fink—The Livin' Large Legend from Pittsburgh
August 2, 2018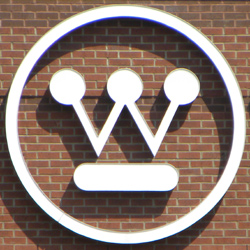 George Westinghouse: A Man Ahead of His Times in Many Ways
August 26, 2018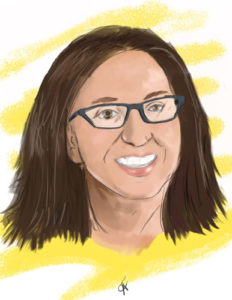 Puppetry and puppet making is one of the oldest art forms; it is believed to have originated 4,000 years ago. Pittsburgh has had a love affair with puppets. The Lovelace Marionette Theater, founded by Puppeteer Margo Lovelace, opened in 1964 and became the longest-running professional puppet theater in the country. The theater closed in 1985. Mr. Rogers and his cast of puppets from the Neighborhood of Make-believe are some of the most beloved puppets ever created.
Cheryl Capezzuti is carrying on the Pittsburgh puppetry tradition. An artist and master puppet maker, Capezzuti's creations are not confined to a theater or inside a television. She brings her work to the public. For the past two decades, her larger-than-life puppets, sometimes reaching heights of 10 feet, have been featured in the First Night Parade. She also created the puppets that depicted famous people from Pittsburgh or who have had an impact on the city like George Washington, Andrew Carnegie, Roberto Clemente, for the city's Bicentennial Parade. While attending Penn State, she attended a puppet workshop and found her passion there. Popular Pittsburgh wanted to get to know the puppet maker who is writing the next chapter in Pittsburgh's puppet history.
Q: Are you from Pittsburgh? Where did you grow up?
A: I grew up in Hampton Township, just north of the city, but have lived in the City of Pittsburgh since I moved back after college and graduate school in 1996. I now live in Brighton Heights and feel a real connection to all of the North Side. My mom actually grew up on Spring Hill, my grandfather grew up on Troy Hill, and my great-grandparents lived right on Tripoli Street in the central business district.
Q: Did you always have an affinity for puppets?
A: I knew for a long time that I wanted to be an artist or work in a creative field. As a kid, I always liked making sets of things, especially paper dolls and drawings of people and funny characters. I started out going to architecture school and fairly late in my education I realized that I just wasn't interested in buildings, but I loved to make any kind of sculpture. It wasn't until after I graduated from college and I met a real, live puppet maker that I started to connect my love of designing crazy creatures and passion for sculpting into a path as a puppet maker.
Q: What's the coolest puppet you've made? And do you have a favorite one?
A: I think the coolest puppets I've made are a set of five that feature electroluminescent wire; it's kind of like drawing with light, and it brings real depth to the pieces, particularly for a night-time parade. In terms of favorites, I usually like the last set I complete the most until I make the next set. Right now, I am pretty excited about a set of ten polyfoam and silicone puppets that are extremely lightweight and designed for dancing. I used them last year for a few events and then decided to work back into them, adding a few more details like crazy streamers for hair and funny eyelashes. I think they are going to be great!
Q: You create in a variety of media. Do you have a favorite?
A: I like learning new things, so it is always fun to work in new materials. Last year, someone gave me an old foam mattress, and I had a blast making my set of puppets for dancing by sculpting and then coating the foam with silicone and pigment. It is kind of a specialized skill that I am enjoying learning and practicing right now. The materials I use most often are cardboard and papier mâché with recycled paper. I can work quickly, and it is easy to invite the community into this process, which is a big part of my work.
Q: When people see your puppets, what kinds of reactions do they have?
A:  lot of people think they are fun. Little people sometimes think they are scary because they are so big. There's also a few folks that think that certain ones are a little creepy. I'm OK with all kinds of reactions. I am especially interested in the reactions people have when they put on a puppet. I love the way it frees people up to dance and be silly.
Q: Generally, how long does it take for you to create a puppet?
A: It really depends on how long I have and how long I want it to last. Last year for the UPMC Children's Ball, I made three new dinosaur-inspired puppets from pieces and parts in my studio in less than a day, but usually I spend a lot longer. Many of the puppets in my collection were actually made by children and families in workshops where they will build and papier mâché the heads in a three-hour workshop, and then my team will assemble and dress them in a day or two. My professional commissions usually take a lot longer because people want creations that will last for years to come or at least for the run of their show, which requires a completely different level of craftsmanship than a speedy community-made piece.
Q: Creatively, is there anything you would like to do but haven't yet?
A:  love it when my puppets dance, and I am slowly building interest in Giant Puppet Dance Clubs for people who are interested in dancing in giant puppets. It's my latest experiment in laughter, delight, and community-interactive puppetry. It's also great exercise. I'm hopeful in the next year that I'll have a few different groups that meet regularly rather than infrequently. We'll see what happens.
Over the years, I have also been working on a series of theatrical pieces that features small puppets and tells thought-provoking stories, with my long-time artistic partner Kellee Van Aken. We are currently working on a trilogy that features my puppets, her stories, and the music of composer Doug Levine. We are planning to do a studio performance of two of the three parts of this show in July and are still seeking funding to complete this trilogy.
Q: What gives you the greatest satisfaction? And what are you most proud of?
A: I feel fortunate in my opportunities here in Pittsburgh. I'm a puppet maker! Who gets to do that? I'm not sure I could have dreamed that up. This year marks 20 years of my giant puppets as a central part of the First Night Pittsburgh parade on New Year's Eve. I love being part of the artistic fabric of the city.
By Janice Lane Palko