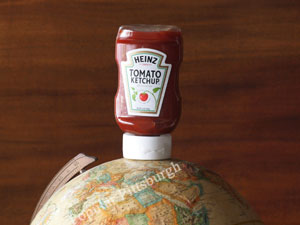 Heinz Ketchup: The Taste Loved 'Round the World
February 11, 2015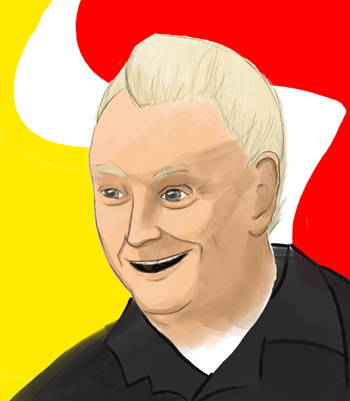 Johnny Angel
February 11, 2015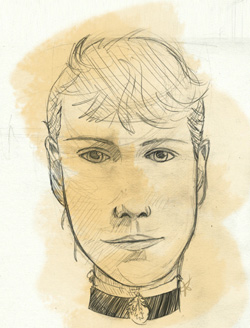 The woman who would become famous as Nellie Bly was born Elizabeth Jane Cochran on May 5, 1864. She was the child of a prominent judge and a loving mother in Cochran's Mills, PA. Mills is forty miles east of Pittsburgh. Before becoming known as Nellie, Jane acquired the nickname of "Pink". Her mother had uncommonly christened her in a bright pink gown. This could have been an omen of things to come. Nellie Bly would go to have a very untraditional life.
Rough Beginnings
Her father died at an early age. This left her mother to raise Jane and her and fourteen siblings alone. There was no legal will which left with little money and no claim to his estate. Mrs. Cochran and the children were suddenly reduced to modest means.
Mrs. Cochran remarried to an abusive man. Jane fled, searching for both escape and an income. At sixteen she had made her way to Pittsburgh. Employment available for women at this time was extremely low paying. In 1885 she read a newspaper column in the Pittsburgh Dispatch entitled "What Girls Are Good For." The article implied women were only adept at raising children and performing housework. This prompted a passionate response from her. She wrote an anonymous letter to the newspaper. It was signed as the Lonely Orphan Girl. It caught the attention of the editor. He offered her a job after finding her with an ad in their newspaper.
A New Name
It was an era when women writers used pen names. The Pittsburgh Dispatch offered Jane the pen name Nellie Bly. It was a character in a song written 35 years earlier by another Pittsburgher, Stephen Foster. She gladly accepted.
The newly anointed Nellie began writing about ordinary life. She would eventually turn her attention to working women. She became invested in the rights of women in our newly industrialized society.
Nellie would advocate heavily for a more significant role for women. She became one of the pioneers of investigative and undercover reporting. She would often place herself in harm's way for a story. Her outspoken nature would certainly have its price. One of the Dispatch's advertisers threatened to withdraw their advertising from the Pittsburgh paper because of her stories. This caused Nellie to be reassigned to the social and fashion beat.
She was not one to be told what to do. She left for Mexico to write a story about corruption and poverty under the rule of dictator Porfirio Diaz. Trouble arose with the Mexican government. She was forced to leave the country or face arrest.
Award Winning
Nellie headed directly to New York when she returned to the United States. She landed a job at the New York World working for Joseph Pulitzer in 1887. One of her most famous assignments was going undercover at the Women's Lunatic Asylum on Blackwell's Island in New York. After her ten day stay she reported on the neglect and abuse of the patients. Nellie's work brought about needed reforms in patient treatment. Some patients were suffering from physical, not mental, illnesses. Additionally, others had been locked away by family members for selfish reasons. Her book, Ten Days in a Mad-House, detailing her experience would be published in 1887.
Nellie was a fan of Jules Verne's book Around the World in Eighty Days. She was determined to take a trip around the world and have her own grand adventure. Nellie started her 24,899 mile, world-wide adventure on November 14, 1889, at 9:40:30 a.m. She wrote along the way and her articles were published daily in the New York World. The newspaper held a contest for readers to guess how long her journey would take. Over 1 million people entered the contest. Nellie Bly broke the record of 80 days. She completed her exploration in 72 days, 6 hours, 11 minutes and 14 seconds. Massive and adoring crowds greeted when she returned to New York. There was brass bands, parades, and fireworks. This record breaking adventure brought new readers to the newspaper and gave Nellie world acclaim. Nellie would publish another book called Around the World in Seventy-Two Days.
A New Start
Nellie retired from journalism when she married a millionaire. Her husband, Robert Livingston Seaman, was forty-two years her senior. Robert was 72 and they remained married until his death ten years later. After Seaman's death Nellie focused on running her late husband's company, The Iron Clad Manufacturing Company. Nellie forced many changes for the employees' benefit, including the construction of a recreation center and libraries. She also established employee clubs and gymnasiums on site. Despite these good intentions, Nellie led the company into bankruptcy due to financial mismanagement.
Nellie Bly sailed to England in 1914 for a holiday and to seek an escape from her financial problems. She remained there until World War I broke out. Her retirement ended when she began reporting again as a war correspondent from the Eastern Front for the New York Evening Journal. She remained in Europe until 1919. She then returned home to be with her mother whose health was failing. Nellie's would soon learn that her own health had been compromised.
January 27, 1922 Nellie Bly, age 57, passed away from pneumonia. She was at St. Mark's Hospital in New York City. There were extensive and flattering obituaries. Nellie Bly was buried in a modest grave in Woodlawn Cemetery in the Bronx, NY.
A Legacy
Nellie Bly's legacy continues in many ways.  She was the subject of a Broadway musical and several biographical plays. Nellie's trip inspired a board game entitled "Around the World with Nellie Bly." A U.S. postage stamp was created to honor Nellie Bly in 2002. Nellie's investigation at the insane asylum is dramatized at the Washington, D.C. Newseum with an exhibit that opened in 2008. Brooklyn, NY named an amusement park after her. Also an animated film, An American Tail, has a little mouse named for her. Nellie Brie, a famous reporter for the Daily Nibbler.
Nellie proved that we can go on to great things despite humble beginnings. She also showed women of the time to find the strength to go outside their traditional roles. That's truly a Pittsburgh story, and The Steel City is proud to call Nellie one of its own.
By Diane Gliozzi