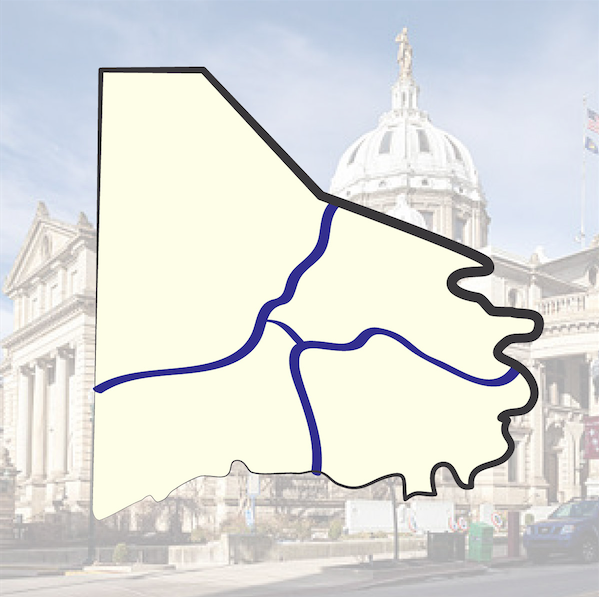 The Best of Washington County
October 13, 2017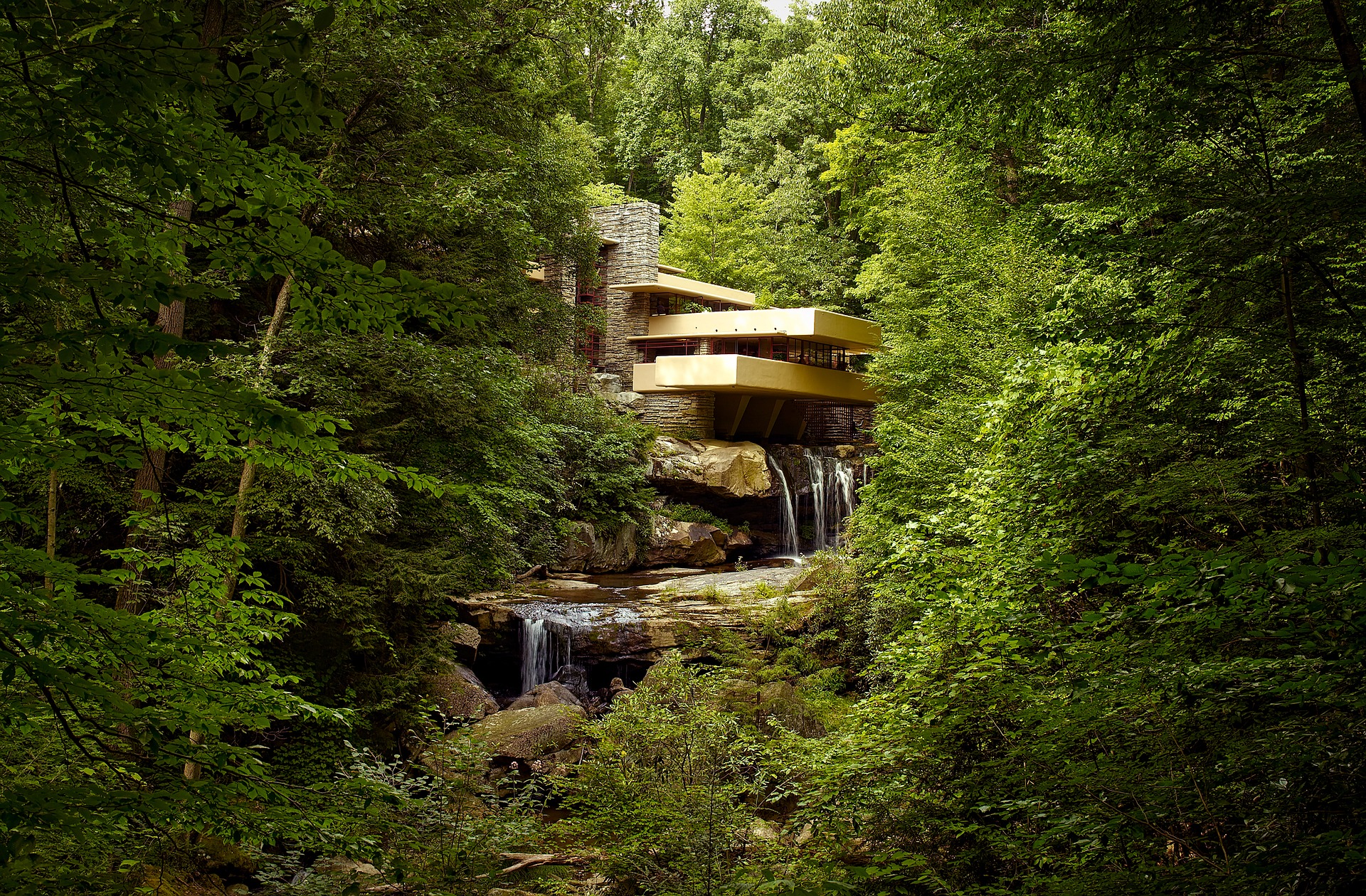 Fallingwater: Natural Living Extraordinaire
October 31, 2017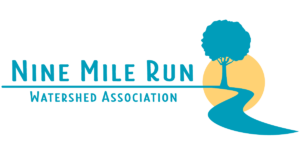 For the past 16 years the Nine Mile Run Watershed Association (NMRWA) has been working to protect and restore the watershed ecosystem, located in the East End of Pittsburgh. It originates from a small project created by the STUDIO for Creative Inquiry at Carnegie Mellon University. The NMRWA has grown from just 1 employee, to 11 full or part time staff and volunteers. The staff works primarily with community members within Regent Square, Wilkinsburg, Edgewood, Swissvale, Squirrel Hill, Point Breeze, and regionally throughout Allegheny County. It provides environmental education to watershed residents and promote green infrastructure, urban forestry initiatives, and environmental stewardship.
Frick Park: Pittsburgh's Green Heart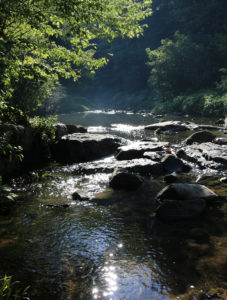 Frick Park is the largest of Pittsburgh's city parks. It falls within the boundaries of the Nine Mile Run Watershed. The park is home to miles of well-maintained hiking and biking trails, fields, playgrounds, and other recreational areas. It also contains the stream from which the watershed takes its name. Much of the NMRWA's activities center around the park. It is the largest and most prominent example of an urban forest within the city of Pittsburgh
The Association conduct sweeps of the Nine Mile Run. They clear harmful trash and debris from the stream in order to ensure a healthy ecosystem. Dozens of volunteers help the cause. NMRWA also conducts a variety of walks and interactive events to educate Pittsburghers on aspects of the park. These include events such as photography walks, bird watching hikes, restoration tours, and tree identification walks. They are all led by regional experts in their crafts and staff members well versed on the ecology and wildlife of the watershed.
The Groundwork for a Greener City
NMRWA is a regional leader and advocate of green storm water infrastructure(GSI). They believe it will be a long-term storm water management solution for cleaning and restoring Pittsburgh's waterways. In order to spearhead this initiative StormWorks was created in 2010. It is a fee-for-service program. StormWorks provides sustainable storm water solutions, such as rain barrels, rain gardens, and storm water planters for both residences and businesses. This is all in an effort to lessen rain runoff and prevent sewage from overflowing into Pittsburgh's waterways. All proceeds from StormWorks go back into funding NMRWA's restoration and advocacy work.
NMRWA and StormWorks also undertake larger neighborhood scale initiatives. One is the Rosedale Runoff Reduction Project (RRRP). This effort and others are designed to reduce storm water runoff and the sewer overflows it causes. The RRRP is projected to alleviate millions of gallons of storm water overflow from Pittsburgh's Homewood neighborhood, preventing it from entering and polluting Nine Mile Run.
Educating our Youth
Many of NMRWA's programs are aimed at teaching children about nature, and how to properly care for it. The Association works with numerous regional partners, including the Hosanna House Summer Camp, Operation Better Block, the Ellis School, local Girl Scouts of America, and local high schools. They provide a variety of programs, designed to encourage children to become better stewards of their urban environment.
NMRWA continues to increase programs that connect healthy communities and healthy watersheds through effective environmental education.
Becoming a Steward of Your Urban Environment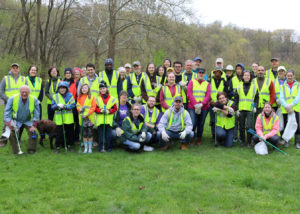 NMRWA partners with the Pittsburgh Parks Conservancy, the Frick Environmental Center, Allegheny Land Trust, TreePittsburgh, and Allegheny Clean Ways provides. Together they help citizens become long-term stewards of greenspace all around Pittsburgh through a program called Urban EcoStewards.
After their first training session, Urban EcoStewards are ready to go out and improve their surroundings. Taking ownership of key preservation duties such as removing invasive plant species and litter, planting native species, and other tasks as needed. The partnership also provides ongoing public training sessions that educate participants in various ways. NMRWA currently coordinates the efforts of more than 25 EcoStewards devoted specifically to the Nine Mile Run Aquatic Ecosystem Restoration area.
Contributors and Volunteers
Much of what NMRWA does is possible thanks to the hard work of community volunteers. Without them, the Association would be unable to make a large impact on the health of the watershed.
As a nonprofit organization, a significant part of NMRWA's operations are funded through the generous support of its members. The membership allows the Association to continue providing many different events and services. It also demonstrates to grantors and elected officials the importance of its mission. This lends strength to the Association's voice as it continues to advocate for green approaches to urban challenges.