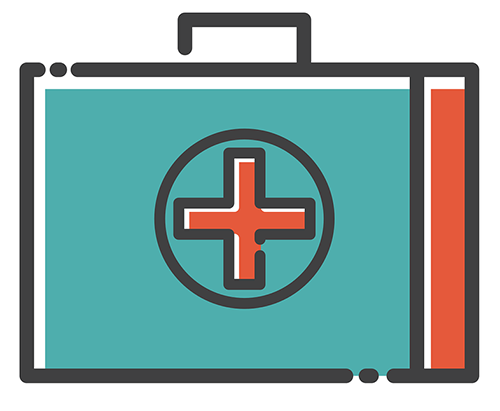 History of Pittsburgh's Hospitals
June 24, 2019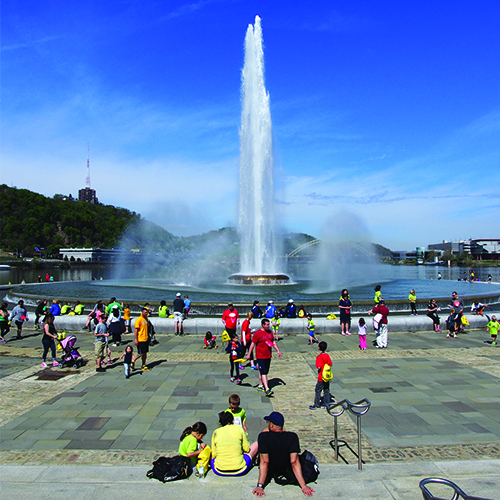 Pittsburgh's Heart: Point State Park
July 8, 2019
Phipps Conservatory and Botanical Gardens in Oakland has always been one of Pittsburgh's most notable green spaces, but Phipps has gone beyond the green of its plants and flowers by being one of the "greenest" campuses in the world.
The Beginning
Phipps was founded in 1893 by real estate magnate Henry Phipps. It is listed on the U.S. National Register of Historic Places. The area encompasses 15 acres, including a historic 14-room glasshouse and 23 distinct indoor or outdoor gardens. In 1993, Phipps became a privately managed, non-profit organization. However, it is still owned by the city. Phipps attracts nearly half a million visitors annually and has long been a beloved institution in the city. It has transformed itself into an example for creating healthy green spaces and for building some of the world's greenest buildings.
Leading these transformations is Richard Piacentini, president and CEO of Phipps. He has been on board since 1994. Phipps was in disrepair when he took over its care. He knew they needed to revamp the outdated glasshouse and Welcome Center.
"We recognized that we had an opportunity here to do things right and create a building that reflects concern for the environment," said Mr. Piacentini.
Newly Remodeled
In 2005, Phipps opened its innovative Welcome Center. It become the first LEED-certified visitor center in a public garden. Since then the accolades and awards have continued to accumulate. Phipps is recognized as a leader in environmental health and our understanding of it. The Welcome Center's eatery, Café Phipps, was named a 3-Star Green Certified Restaurant. It was also named a "Best Museum Restaurant" in the U.S. by Food & Wine Magazine. The café features food that is grown locally, organically, and on-site.
In 2006 The Tropical Forest Conservatory opened. It is a 12,000-square-foot, state-of-the-art glasshouse. "It is the most energy-efficient conservatory in the world," said Mr. Piacentini. " Its design helps it to maintain more consistent temperatures year-round. It's cooler inside the conservatory in summer and warmer than the outside in colder weather."
Research
In 2012, the Center for Sustainable Landscapes opened as a site for research, education, and administration. It has been awarded the four highest green building certifications–the only facility to be so honored: Living Building Challenge™/ Net-Zero Energy certified; First WELL™ Platinum Building; Highest number of points for LEED® Platinum v2.2; and First SITES™ Platinum Certification. In addition, the Center for Sustainable Landscapes has been honored with more than 80 prestigious local, national, and international awards. "The center generates all of its own energy and treats all storm and sanitary water captured on-site, taking the burden off the area's infrastructure," said Mr. Piacentini.
The Nature Lab, a modular learning facility, has expanded Phipps's capacity for hosting children's programs. All the lab's mechanical, electrical, and plumbing systems are exposed. This makes the lab an interactive learning tool and allows students to not only learn about the lab's design, but also see it at work.
Exhibit Staging Center
Phipps continued its commitment to being a leader in sustainable building design and construction with the opening of Exhibit Staging Center in 2019. Formerly an old public works building, the ESC showcases the latest advancements in green building technology on an existing site. It transformed a dilapidated space on a former brownfield into a safe, healthy environment for people, plants, and animals.
Phipps committed to adaptive re-use of the ESC's space with the goal of achieving three of the world's most rigorous building standard certifications: International Living Future Institute's Living Building Challenge, LEED® Platinum, and WELL Platinum. Upon successful completion of Living Building Challenge's one-year performance period, Phipps will have three Living and Petal Certified Buildings on its site.
Some of the ESC's features include the use of geothermal wells. They heat and cool the building by harnessing the natural energy from the earth's consistent 55-degree internal temperatures. Photovoltaic solar panels on the roof provide energy to power the building. NanaWalls are used to increase sunlight and air flow on warm days. A green roof over the vestibule helps to manage storm water. "All of the technology employed at Phipps is off-the-shelf," said Mr. Piacentini, making it available for any other entities who want to follow Phipps' lead. "We get visitors from all over the world who come here to learn about what we've implemented here."
Past and Future
Maintenance staff and grounds crew can be a group whose well-being is often overlooked. They are the primary occupants of the ESC, which is designed to ensure that the health and well-being of all staff members is a top priority. To enhance the guest experience, the ESC will be open to visitors for a unique behind-the-scenes look at the conservatory's past and future flower shows. Guests can enter a vestibule to see future display props being constructed. An adjacent window will provide views of historic topiaries and props from past show displays. With additional features including a yoga studio and fitness center, Phipps' ESC will set the standard for healthy existing buildings, debuting as one of the greenest structures of its kind.
"Phipps now has three of the greenest buildings across the whole spectrum. We have examples of what can be achieved in new construction, in a modular building, and in a renovation of an existing structure and brownfield site," said Mr. Piacentini.
These world-renowned innovations are leaving others in the industry green with envy and have established Phipps as not only one of the globe's best botanical gardens and conservatory, but also as one of the best examples of what can be achieved in sustainability.
By Janice Lane Palko