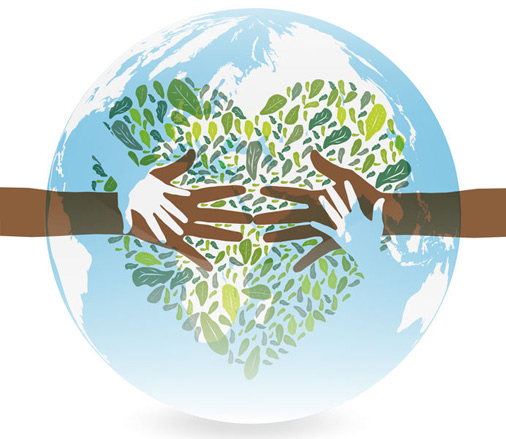 Charities Near & Dear to Pittsburghers' Hearts 
November 24, 2014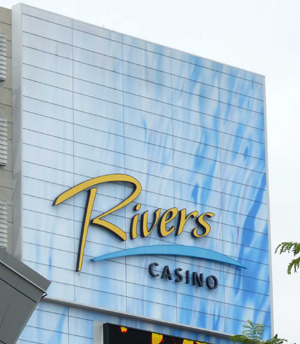 Gambling: It's the Name of the Game
November 24, 2014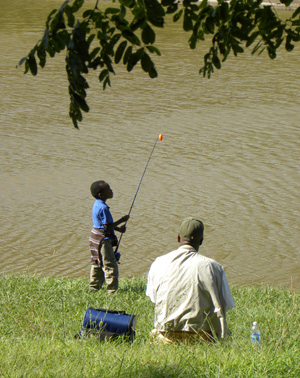 Gone fishing?  For many Pittsburghers this favored pastime makes perfect sense.  Situated as it is at the point of three rivers, Pittsburgh offers unparalleled opportunities to cast a line.  Today, the world is taking notice.  The Steel City has recently hosted major events such as the Bassmaster Classic and the Forrest L. Wood Cup, and the popularity of fishing in the city of bridges continues to grow.  But fishing can only happen where the water is clean and safe, and that wasn't always the case.  Pittsburgh's reputation has changed from a city of steel and smoke to a clean and green one where the water attracts some of the best game fish around.  Pittsburgh went through a huge transformation to make that possible.
How did Pittsburgh get clean water?
Things were different in Pittsburgh before 1972.  People avoided the water because it offered little more than a dangerous mixture of waste and pollutants.  In those days masses of industrial waste and municipal sewage were released into the rivers and left untreated.  In addition, the traffic of river barges and steamships often filled the rivers.  The water could reach temperatures above 100 degrees and virtually every species of fish died out.
But the potential for an exceptional natural setting has always been there.  Pittsburgh rises at the confluence of three river systems: the Ohio, the Monongahela, and the Allegheny.  Joined to these three rivers is a vast watershed of creeks and rivers that include more than 30,000 miles of water stretching from as far north as New York and to West Virginia in the south.  The Monongahela is the oldest and today supports barges for the industrial and mining towns in southwestern Pennsylvania.  In contrast, the Allegheny offers a variety of wild and scenic vistas.
What happened in 1972 to turn back the tide of pollution was the Clean Water Act.  The Act had a noticeable effect on the quality of Pittsburgh's water, and created a variety of regulatory and non-regulatory tools that sharply reduced discharges into the waterways, financed municipal wastewater treatment facilities, and managed polluted runoff.  Programs were set in place so that fish and wildlife could be protected and recreation could be supported in and on the water.
Pittsburgh's Transformation
Today the rivers have become a part of Pittsburgh's environmental transformation.  Species of fish that died out years ago have been seen again in growing numbers.  Mayflies have returned, an insect whose delicate life cycle can only be supported in clean water.  People have acknowledged the reinvigorated rivers with their recreational activities.  Did you know Pittsburgh boasts the second highest number of registered pleasure boats in the USA?
Major fishing events have also found success in Pittsburgh.  The biggest tournament, the Forrest L. Wood tournament, was held in 2009.  The winner was Greg Hackney with a 3-ounce victory over Bassmaster pro Michael Iaconelli from Runnemede, New Jersey.  The victory gave Hackney a check for $500,000 and the Forrest Wood Cup trophy.  The second place winner received $100,000 in prize money.
Another major fishing event is the Bassmaster Classic, which was held in Pittsburgh in 2005.  This tournament brought bass fishermen to the area from 22 states, as well as one fisherman from Africa.  The first place winner was Kevin VanDam from Kalamazoo, Michigan with a three day total weight of 12 pounds, 15 ounces from 11 bass.  VanDam won $200,500 and the Bassmaster trophy.  Most of the bass were caught on the Monongahela River and many of the pros said the bridge piers were their favorite spots.  The impact of these tournaments is important for the city: an average of 60,000 people visit the city and approximately $35 million is spent per event.
Knowing the Ropes
So with all of this clean water and the resurgence of game fish, it's time for those with a love for fishing to pick up their poles and head out to the water.  Before casting a line there are three important things to consider.
Acquiring a fishing license
Finding a spot to fish
Knowing the best time to fish
To obtain a fishing license or to learn about fishing in Pennsylvania, we recommend a visit to the Pennsylvania Fish and Boat Commission's website.  Apply for a license online or print out an application from the website and send it through the mail.  Another option is to visit one of the 1,000 locations in PA that sell the licenses, locations that even include big box stores such as Kmart and Walmart.
The Fish and Boat Commission website also helps visitors locate the best fishing spots for each county and region.  Great fishing locales in Pittsburgh include Point State Park and Station Square.  The Pittsburgh TriAnglers Club invites members and nonmembers to try their hand at fishing from the riverfront wall every Wednesday from 11:30 a.m. to 1:30 p.m.  The cost is $5 for a season pass, bait, rod and reel, and tips from a fishing instructor.  Also, there are many fishing charters and guides that can take you out on the water to enjoy the height of river fishing.
A great time to start fishing is when the water is freshly stocked.  The Fish & Boat Commission annually stocks streams and lakes in Pennsylvania with trout and warm water/cool water species.  Commission stocking schedules are available on the Commission's web site.
Another option is to take advantage of Pennsylvania's two annual "Fish for Free Days."  Fish for Free Days in Pennsylvania allow all residents and non-residents to legally fish in Pennsylvania waters without a fishing license.  On these two special days only, the fishing license requirement is waived for everyone.  It's a great excuse to get out and try fishing with your friends or family!
Take full advantage of living in a city of fishing where clean waters and scenic rivers support this favorite pastime and wise old sport.
By Karen Fetter