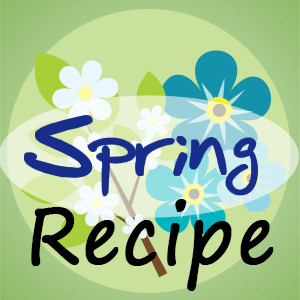 Spring Recipes
April 28, 2016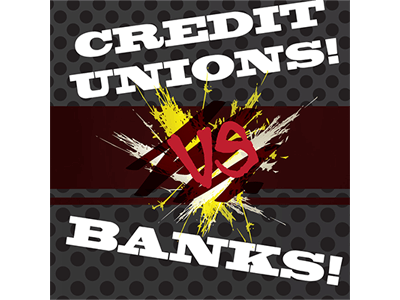 Credit Unions or Banks?
May 12, 2016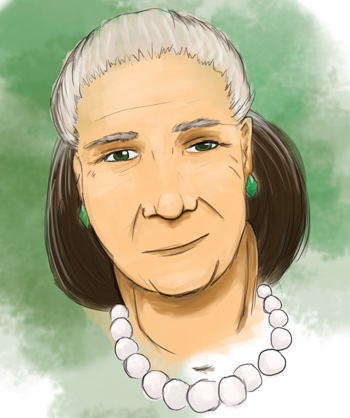 Elsie Hilliard Hillman spent decades getting her hands dirty to help make life better in Pittsburgh, Pennsylvania, and the United States, especially for those who have been disregarded.
Early Years
Elsie Hilliard was born at the family home on Aylesboro Avenue December 9, 1925. Elsie was the fourth child of Marianna Talbot Hilliard and Thomas J. Hilliard. She grew up in Fox Chapel and attended The Ellis School and The Ethel Walker School. Her father was an executive vice president for U.S. Steel. Her mother was on the board of non-profit organizations and volunteered aid during WWII. At one time her mother even worked selling glass to alleviate some family financial hardships. Elsie learned at a young age to do what she could to help others. As a young girl, Elsie volunteered by cleaning surgical instruments at Eye and Ear Hospital, selling war bonds, and knitting socks for soldiers.
After graduation from boarding school, Elsie briefly attended Westminster Choir College in Princeton, New Jersey. The school was founded by her grandmother, Catherine Haulk Talbott, and is now part of Rider University. Young Elsie studied piano and voice, but soon proved unsatisfied to go with the flow. She said of those times in an interview with Pittsburgh Urban Media, "I smoked cigarettes. I didn't know exactly what I was supposed to do, I was the fourth child, and I was trouble in river city."
Wedding Bells
It wouldn't be long before she would find out what she "was supposed to do." After graduating from boarding school, her mother allowed her to visit her brother in New York. While there, she met Henry Lea Hillman. He was the son of Pittsburgh industrialist John H. Hillman, Jr., the mogul who built Pittsburgh Coke & Chemical. Henry was a friend of her older sister and Elsie knew his younger sister. One evening, her brother had a date and called Henry to ask him to take out his sister. A year later in 1945 at the age of 19, Elsie Hilliard married Henry Hillman, a U.S. Navy pilot stationed in Brooklyn, New York.
When the war ended, the Hillmans returned to Pittsburgh, where Henry would refocus the family business as The Hillman Co. He diversified its interests to include real estate, private equity, and venture capital. This turned the Hillmans into the wealthiest family in Pittsburgh. Their net worth today is an estimated $2.5 billion.
With that kind of fortune, Mrs. Hillman could have served as society matron for charitable boards, hosting teas and soirees, or spend her time travelling. Instead, her family's values of serving once again emerged, this time for work in the field of politics.
Political Views
She was an admirer of war hero Dwight Eisenhower and volunteered for his presidential campaign in 1952 when he ran as the Republican candidate. In an interview in 2014 for Pittsburgh Quarterly, she revealed that her husband was not only wise when it came to business but in politics as well. "I really liked Eisenhower, which is why I got involved in the Republican Party as a volunteer in the first place. 'Ike' was a great leader. But when I told Henry what I was planning to do, he warned me: 'Once you get involved in politics, Elsie, it's going to be like eating peanuts. You're going to go on forever."
After the Eisenhower campaign, she became involved in local politics. She organized an outreach to African American voters in 1962. In 1967 she ran for chair of the Allegheny County Republican Party. She became the first woman elected to head a political party in an urban area. It was during those years that she saw a different side of her hometown. She saw the lack of civil rights being afforded to blacks. Outraged, she volunteered for several boards of directors for traditionally African American organizations including the Hill House Association.
Not a Scene Stealer
Elsie was a rising star on the political scene. She was approached to run for higher office but preferred to work within the community and the party to elect leaders. However, in 1975 she was elected to the Republican National Committee and served as a committee member until 1996.
She remained instrumental in the elections of numerous politicians including U.S. Senator John Heinz, Governors Dick Thornburg and Tom Ridge, and President George H.W. Bush. She retired in 1996 as the longest-serving Pennsylvania Republican national committeewoman.
Beyond Politics
Her influence was not limited to the political realm. In addition to serving on numerous civic organizations she helped establish the Pennsylvania Center for Women & Politics at Chatham University in 2000. In 2006 she established the Elsie H. Hillman Foundation.
While Mrs. Hillman stepped back from the political scene, she and the Hillman family continued to work to make the community a better place. She helped establish the Hillman Library at the University of Pittsburgh, the Hillman Cancer Center, and the Hillman Center for Performing Arts at Shadyside Academy.
Always a Part of Pittsburgh
Elsie once recounted how during the war when she and her husband were first married, someone asked them what they would be doing when Henry was discharged from the Navy and offered him a job in Texas. "But Henry said, 'No, thanks. I think we ought to head back to Pittsburgh.' So, we did, and here we are. Henry and I chose to live here, and we wouldn't change now for anything," said Mrs. Hillman.
In that same interview with Pittsburgh Urban Media, Mrs. Hillman commented on what her role was, "I think what I am is sort of access to other people, I help people get from point A to point B, and that seems to be what I do a lot of the time, and I happened to have been around so long that I know where people are when I hear what's going on it's easy to put people together."
Elsie Hillman died on August 4, 2015, at the age of 89 after 70 years of marriage to Henry Hillman but not before leaving her stamp on Pittsburgh. Elsie was the mother of four, grandmother of nine, and great-grandmother to 12. During her lifetime, she was honored with numerous awards, including the inaugural Lifetime Achievement Award for Excellence in Public Service. It was named in her honor and awarded to her in 2012 by the University of Pittsburgh Institute of Politics.