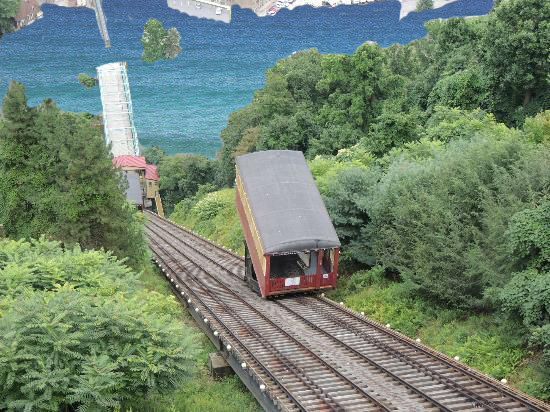 The Johnstown Flood of 1889
May 17, 2021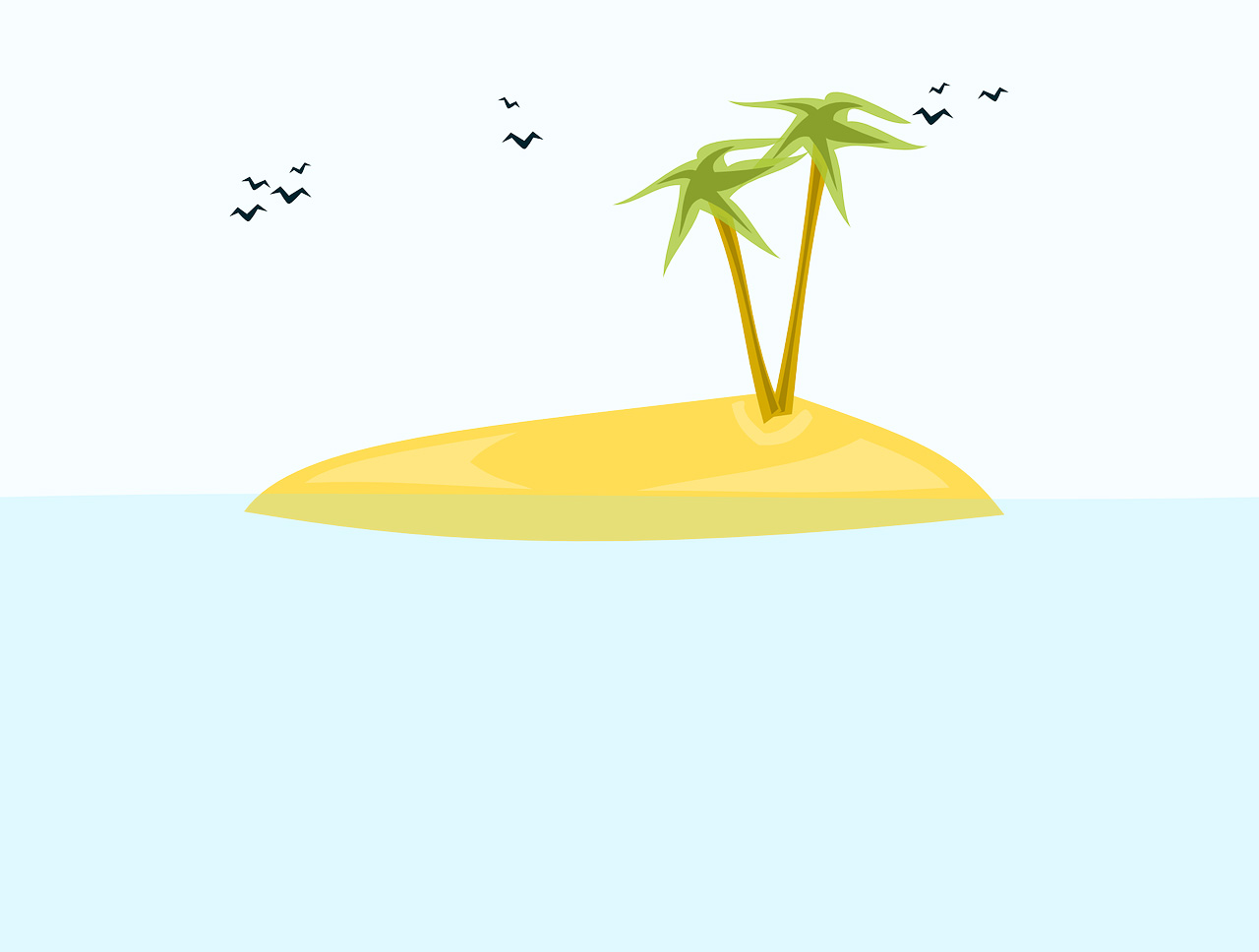 The River Islands of Pittsburgh
May 31, 2021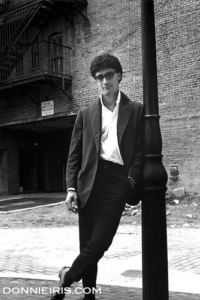 While Elvis may have been The King, Donnie Iris has established himself as Pittsburgh's King Cool of Rock and Roll. For more than five decades Donnie Iris, who grew up in Ellwood City with the name Dominic Ierace, has been entertaining fans, and he continues to rock on.
The son of Samuel and Carrie Ierace, Donnie was born on February 28, 1943. He learned to sing from his mother, who had been a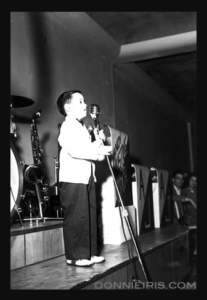 singer with an orchestra. By the time he was in grade school, Donnie was singing at weddings and entering in talent contests. In his teen years, he taught himself how to play the guitar and took up drumming as well. After graduating from Lincoln High School, he attended Slipper Rock University. "I majored in chemistry first, then switched to English. I was WAY over my head in chemistry," said Donnie, who eventually left college to purse his passion of making music.
When I dropped out of college to pursue music, I wasn't worried about my mom's reaction, but I thought my dad was gonna kill me! Quite the contrary, he wished me well and said, 'Go for it!' That really gave me the confidence I needed," Donnie said. "When they saw the successes, they, of course, were elated and very proud."

Early Success
Donnie's first taste of success came in 1970 while he was with the group The Jaggerz. Their hit "The Rapper," which Donnie wrote, rose to #2 in the nation. When the Jaggerz disbanded (1975), Donnie joined Wild Cherry (1978), who were best known for their hit song, "Play that Funky Music" (1976). By the end of the 1970s, Donnie and the Wild Cherry keyboard player, Mark Avsec, decided to for their own band. They became known as, Donnie Iris & The Cruisers.
The group released its first album Back on the Street and their iconic song,  "Ah! Leah!" in July 1980. This song became a hit and rose to #29 on the Billboard Hot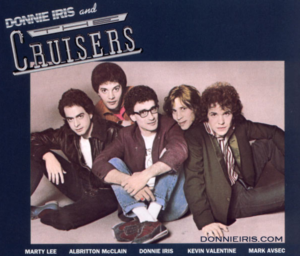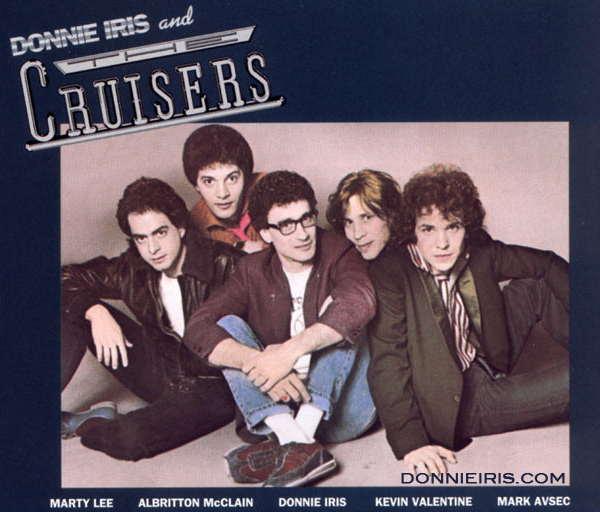 100, garnering worldwide attention. As a result, MCA Records signed the group to a five album record deal. That year the band began touring–headlining shows all over the country with artists and groups like Journey, Loverboy, Bryan Adams, Foreigner, Bon Jovi, The Romantics, Eddie Money, UFO, Nazareth, Ted Nugent, Joan Jett, Hall & Oates, and the Michael Stanley Band. A year later the band released King Cool. By the end of 1982 they had five more songs hit the Billboard Hot 100.
My favorite bands to tour with were the Romantics and Loverboy. Great bunch of guys in both bands," said Donnie. "Although all the bands I've toured with were genuinely nice people. No prima donnas."
Into the 21st Century
The band continued to release albums throughout the 1990s and early 2000s. They played in venues throughout the Pittsburgh area, essentially establishing Donnie Iris and the Cruisers as the de facto house rock band and solidifying his persona as "the King Cool of Rock and Roll." The band celebrated its 25th Anniversary with a concert at the Chevy Amphitheater in 2004. More albums were released, including the 2006 album, Ellwood City, a tribute to Iris's home town. Then in 2010 they released the Christmas album "Ah! Leluiah!"
I believe our greatest achievements are our first and second albums. And our Christmas album," said Donnie. "We have no plans for another Christmas album. I love the one we've already done. I don't think we could top it."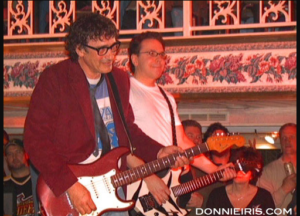 In 2015, Donnie received the Pittsburgh Rock 'N Roll Legends Award for the modern era category (artists with 20-plus years in music business). Iris went up against Joe Grushecky, Billy Price and Rusted Root. After winning, a plaque was placed at Pittsburgh's Hard Rock Cafe, where he performed a set with an all-star Pittsburgh band to commemorate the occasion. For his 75th birthday (2018), Donnie celebrated with a series of three concerts at the Palace Theater in Greensburg. Tickets were sold out for each performance.
I remember seeing Chuck Berry on TV once, and he was 60. I thought to myself 'No way will I be doing this at 60!' Here I am at 78, and I see no signs of quitting!"
Pittsburghers would expect nothing less from the King Cool of Rock and Roll. When asked if he has any plans for his 80th birthday, he replied, "We plan on having a big show, probably at the Palace in Greensburg. But let's not rush it ok?"
By Janice Lane Palko