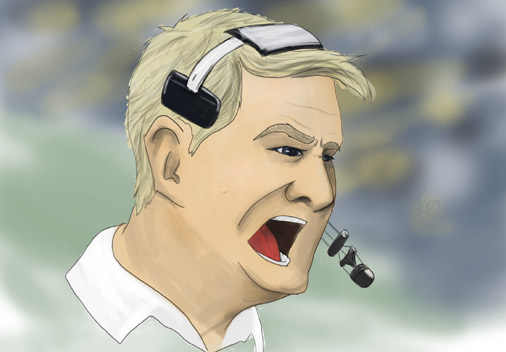 Coach Chuck Noll Built the Foundation for the Steelers
July 5, 2016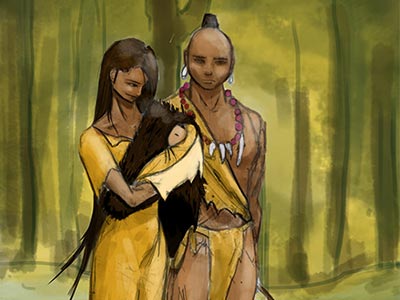 Meadowcroft Rockshelter: North America's Oldest Site of Humans
July 8, 2016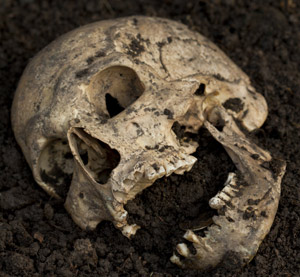 In the late 1890s, local legend has it, a young boy named James Westwood was playing with his friends on a large hill in the Flats area of McKees Rocks. He had no idea why the hill was there. To him it was just a mound to be climbed. Once on top, it became a place for him to run, jump and feel on top of the world. He was not the only boy to play there, but there is little doubt that by the time his life was over, he had become the most notorious.
Indian Mounds and Curses
There are rumors of "Indian Curses" that go back as far as the beginning of the settlement of North and South America by Europeans. The most famous one is the Curse of Tecumseh that supposedly plotted out the deaths of several American Presidents on behalf of Native Americans who had been slaughtered by those who took over their land. Are these curses real? Can someone incur the wrath of those who have passed on without knowing when they created a disturbance?
An Indian Mound is created for spiritual and burial purposes. Often by adding soil, rock, and other materials on top of existing naturally raised land surfaces. Local archaeologists discovered buried bones and identified the mound as an Indian Mound. The bones of Native Americans from several generations were buried at this one, one grave atop the other. Excavations uncovered specimens that went back 5,000 years or more. It is rumored that this included the bones of a giant race comprised of people up to 8 feet tall.
If there are spirits associated with those bones, there could be little wonder why they would be vengeful.
A Skull
James' plan to just have fun with his friends on a hill would soon end. No one knows for sure how it was found but the boys unearthed a human skull. It is rumored little Jimmy took a special liking to the skull. Word around the Flats has it that he tossed the skull around, rolled it on the ground, and began to kick it. His playtime, and perhaps his innocence, came to an end when the skull fell into the Ohio River. Some believe what happened to James as he grew older is because of his mistreatment of that skull. Those precious to him would meet untimely and strange deaths.
In 1932, his 13-year old daughter Clara died. Some reports say it was from pneumonia. She had recently recovered from a gunshot wound she acquired whilst examining her father's revolver. Others say she was found dead at the scene with his revolver in her hand. As her father was a prominent politician, there could have been some latitude allowed regarding the veracity of the stories that were put out to the newspapers. His in-laws, John and Josephine Winkler, also died in 1932, from an apparent murder-suicide, or so it was believed at the time. Later, there would be investigations into these incidents. Authorities could no longer help but wonder if they were linked.
Westwood's record as a trusted public official was severely tainted by his 1934 conviction for tampering with ballot counts during the 1932 elections. There was talk then that he would be sentenced to some serious jail time just for that.
Murder
There are not many people in McKees Rocks who haven't heard about The Westwood Murder. In fact, the entire nation was once focused on that summer day in 1935. Married to a stunning socialite named Martha Winkler, Westwood certainly felt he was fortunate. Maybe it was his apparent good luck in rising through the ranks of McKees Rocks' legendary political hierarchy that made the rest of what happened even more difficult.
On July 10, 1935, Westwood's wife Martha was shot to death by three .38 caliber bullets aimed at her through a window, while she slept. The couple were known for being "socialites", and their lifestyle was marked by parties, forays into night clubs and high-profile antics, not always while they were with one another, or even in the same place at the same time. Despite efforts to shed doubts upon his guilt, Westwood was eventually convicted of the murder.
Prison
Westwood was sent to prison for the murder of his once-beloved Martha, but not before one of the star witnesses against him met his end by getting his head crushed in a highly unusual industrial accident. Enough fear for the lives of other witnesses promoted 24-hour guard in at least one case. The harder Westwood proclaimed his innocence, the less the public, and authorities, were prone to believe his story.
We were unable to discover if the conviction for election tampering became part of his sentence, but Westwood was sent off to spend the rest of his life in prison. Even that didn't last very long.
There are more rumors and intrigue surrounding the story behind his demise, whether it was a Native American curse or the consequences of keeping bad company. Westwood didn't have time to plead for parole. The former Justice of the Peace met death while working on a scaffold at the Western Penitentiary. Some say he simply fell, but others wonder if he jumped or was pushed.
Even after he perished, the casualties surrounding Westwood's life weren't over. His son Jimmy Jr. died in 1955. The bricks of the firewall came loose, the wall gave way, and he fell to the ground.
Obviously, Westwood and his family's woes are far more than most of us imaging in our nightmares. Were they caused by a curse? Was it all just a rather unfortunate, dramatic, and almost unbelievable coincidence? It's hard to know for sure, but one thing is certain: his story will continue to be told for many generations to come.