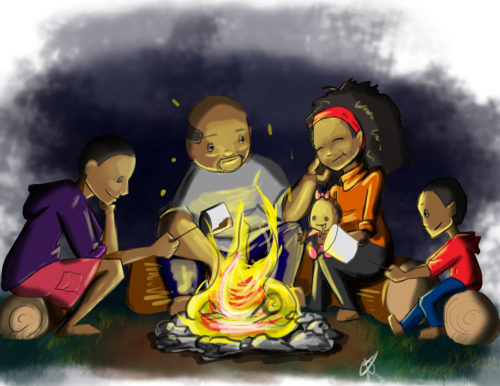 The Best Autumn Family Activities
September 16, 2016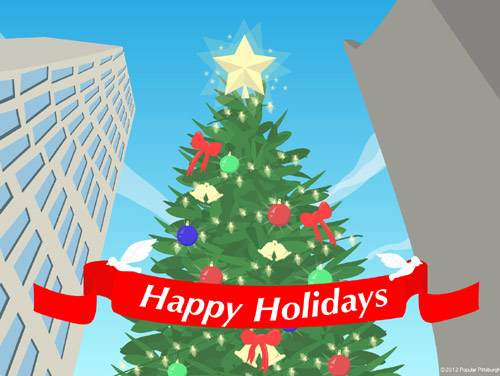 It's the Christmas Season, Let the Fun Begin!
September 16, 2016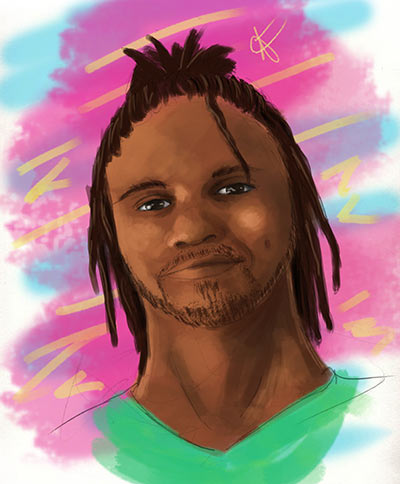 Baron Batch came to Pittsburgh as the Steelers' seventh-round pick in the NFL's 2011 draft out of Texas Tech University, where he was the school's eighth-ranked, all-time rushing leader and where he led the team in rushing his senior year with 816 yards on 177 carries. In retrospect, it seems that football would turn out to be only a means for Batch to find his true calling. On the final practice of training camp that year, Batch tore his ACL and was out for the whole season. While he rehabbed his knee, he occupied himself with painting, something he had never done before.
When the 2012 season rolled around, Batch was back, and after running for 22 yards in the October 11 game against the Tennessee Titans, he was released on November 20 in a roster move only to be picked up the next day and signed to the practice squad. He saw little action and was cut by the Steelers in August 2013. Batch then decided to retire.
Some may regard this halt to his ill-fated, short-lived NFL career as a cruel twist of fate. For Batch, who is used to taking what life throws at him and making something positive from it, his exit from pro football felt more like the fates had smiled on him and released him to pursue his destiny as an artist.
Batch who was born in 1987, grew up in Midland, Texas, with his mother, a sister and three brothers in a small trailer with no heat. Though times were tough, his mother always told him to have faith. He would need that when she was diagnosed with Multiple Sclerosis and was eventually forced to leave their home for extensive care, leaving him, a middle schooler, and his siblings alone in the trailer with no adult supervision. When he was in 9th grade, his mother died, but the day after her funeral, he and his siblings were back in school because he knew education was the only ticket out of his situation. He earned a full scholarship to Texas Tech.
"As life would have it, a series of perfect imperfections and through the eyes of most a collective jumble of terrible things opened the door to the possibility of me arriving in a place called Pittsburgh," wrote Batch on his website BaronBatch.com.
This city embraces football players readily, but it has also embraced him as an artist. Batch opened Studio AM with business partner John Malecki. Located in Homestead, Studio AM is part art studio, gallery, event site, and eatery. It is here that Batch creates his art, and he also takes pride in helping to begin the revitalization of this down-on-its-luck community.
His works are colorful, expressive, and uplifting, reflecting the things that matter to him most. And his work is resonating with Pittsburghers. He has taken commissions and been featured at a Pittsburgh Symphony Orchestra event, as well as other live painting and music events at the Pittsburgh International Airport and at Jergel's Rhythm Grille.
He describes his art as Pop-X, a mash-up of Pop Art and Expressionism, and there's a certain charm to it that hearkens to another great Pittsburgh artist, Andy Warhol. When Batch first came to the city, he hung out at the Big Dog Coffee Shop on the South Side, and he approached the owners about painting some works for the shop. They gave the go ahead and Batch said on his blog, "Immediately I left that conversation and took a quick walk through the coffee shop to assess wall size and went and purchased all the canvas and other supplies. I then returned to my attic where I worked for 72 straight hours to complete the nine pieces of art." His work transformed the shop's atmosphere and put him on the map as a seriously talented artist.
He has even taken his work to the streets. After a trip to Miami where street murals abound, Batch returned to Pittsburgh and tagged an abandoned building in the South Side with the words: "change your thoughts to change your star an open mind is open bars." That got him into trouble with the building's owner, but Batch questioned why the owner would object to his beautifying his dilapidated building, and he sought permission to paint murals on the buildings' bay of garage doors. Batch was given the go-ahead, and he began his 20 Murals Project. He painted a series of colorful murals that have brightened this blighted area of the South Side.
Batch is so consumed by his passion for creativity, he sometimes gets carried away. In June of 2016, an arrest warrant was issued for him for 30 counts of criminal mischief for graffiti. Batch left small works of art on the Three Rivers Heritage Trail, the Hot Metal Bridge, and in a parking lot. Batch admits that he painted the works, not with malicious intent, but to beautify the city. He claims that he is working to negotiate projects where he has permission from the city to paint.
On the Studio AM website, Batch poses this question: "Am I simply being inspired by a beautiful city or am I making the city more beautiful and inspiriting it?" After seeing his works, most would agree that it's both.