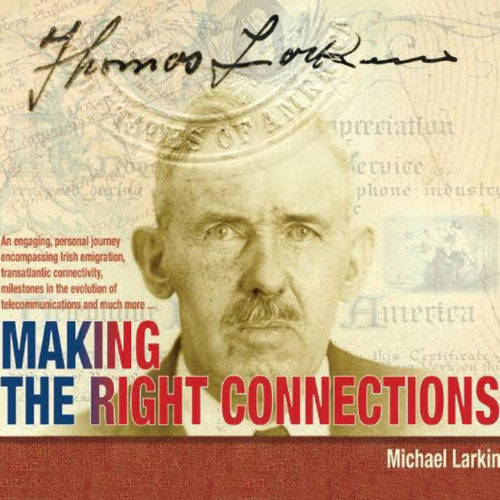 Making the Right Connections by Michael Larkin
March 9, 2020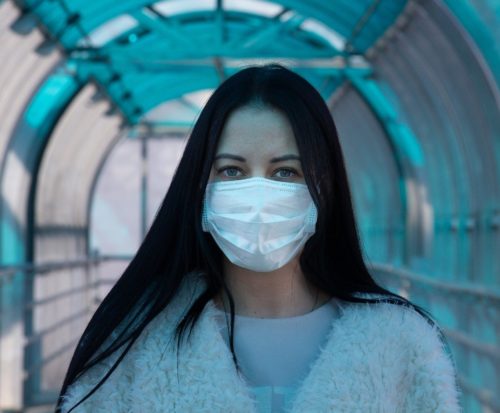 Quarantined Pittsburgh
March 30, 2020
Brunch at Federal Galley does not disappoint.
The Group
Located on the Northside of Pittsburgh, Federal Galley boasts four unique restaurant concepts—and a bar—with community style seating. It's known as a food hall and "restaurant accelerator." While lunch and dinner are available daily, weekend brunch has been on my list for quite some time. I was finally able to cross it off of my bucket list one chilly Saturday morning in February.
Managed by the Galley Group, Federal Galley is a place where aspiring chefs go to launch their own culinary concept. Their mission is to "cultivate and accelerate aspiring restauranteurs." The Galley Group provides the space, utilities and equipment to four lucky chefs who have gone through a rigorous selection process to be given this unique opportunity. Each chef owns their restaurant within the space and has "the autonomy to run their businesses the way they've always dreamed."
The Food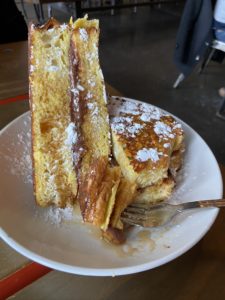 On this occasion, we were able to make selections from Guapo, Provision PGH, Shaka, and Which Came First. I found myself at the latter first. The cashier gave a raving review as I ordered the Nutella stuffed French Toast. Because I can't help myself and pick just one dish, I perused the other menus for something with a bit more substance. After studying each menu, the breakfast quesadilla from Guapo caught my eye. A quick stop at the bar for a mimosa and my breakfast order is complete!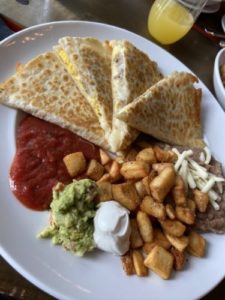 After being rung up at each restaurant, patrons are given a number to set on their table. The food is freshly prepared and delivered right to you. The first to arrive was the towering Nutella stuffed French toast. Two huge slices of freshly baked challah bread, a creamy Nutella spread filling, powdered sugar sprinkled on top and a side of syrup made up this magnificent dish. I had to dig right in for a quick bite. The perfectly grilled toast with a creamy chocolatey spread on the inside made this the perfect brunch treat.
The breakfast quesadilla arrived before I finished my first bite of the French toast. Sour cream, guacamole, salsa and refried beans with cheese—all of my favorite Mexican-style accompaniments—garnished the dish. And to my surprise, a nice heap of perfectly crisp, seasoned breakfast potatoes also adorned the plate. The quesadilla was filled with scrambled eggs, sausage and cheese.[clear]
The Lasting Impression
At the end of the meal, I was filled to the brim! My dishes could have easily been shared by two people. As far as cost is concerned, it was a bit pricier than your average breakfast or brunch spots. My total for two entrees and a mimosa was about $35. And it was all delicious. While the food hit the spot, I think what is most impressive about the Federal Galley is their mission to support aspiring chefs and the local community.
I can recommend Federal Galley for the food, but more so for the mission of the group. The Galley Group's goal is to break down the traditionally restrictive barriers to entering the industry and give people the opportunity to experience some of the most exciting new restaurant concepts in Pittsburgh. Federal Galley is a great spot to take a group of friends or family with a variety of different tastes. Everyone is sure to find something they like, while supporting local chefs.
Give it a try for brunch, lunch or dinner next time you are looking for a tasty meal – you'll be glad you went!
By Bobby Catley