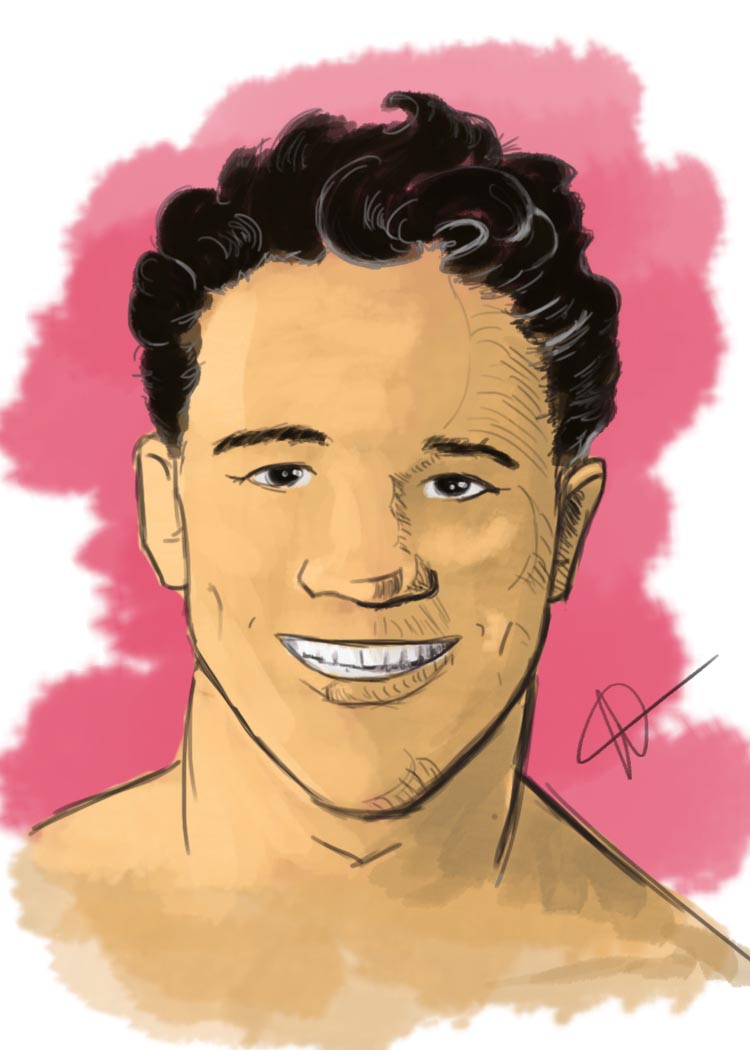 The Toughest Pittsburgher – Billy Conn
January 17, 2022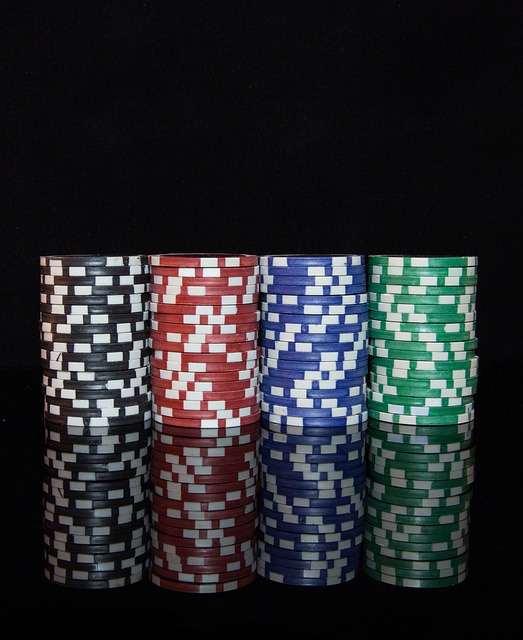 Thoughts on Gambling – Borne by Experience
January 31, 2022
Lawrenceville has gone through some major revitalization over the past decade. Whole city blocks that were once desolate and full of empty store fronts are now home to new and thriving businesses. Take a walk down Butler Street and you'll see the sidewalks bustling with people. Some are popping in and out of shops, while others are scouting out which restaurant or coffee shop to try next. It's not hard to find a good place to eat in Lawrenceville, but if you're in need of a recommendation, give Condado a try.
My coworker and I were out in the area running errands one Wednesday in November. We were finishing up a busy couple of months, so we decided to treat ourselves to a fun and relaxing lunch out. I knew Lawrenceville had much to offer now, but I had no idea how much the area had changed over the years. There were almost too many options; it was hard to choose where to eat. But as they always say, it's all about location, location, location. Which is how we ended up directly across the street from where we had been doing business.
The Vibes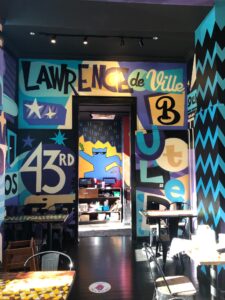 Condado, located at 4300 Butler Street, is a Mexican-style restaurant with an emphasis on tacos, margaritas, and tequila. Right up our alley. As we entered, we were greeted by a friendly face and seated right away. The tables had a cozy feel to them, although the two-top quickly began to feel small with the large paper menus—and this is before our drinks, chips and queso were brought over. The ambiance had a "new age" feel with an intricate and colorful collage of Lawrenceville's greatest hits covering the walls in a street art style.
The Menu
We had a chance to peruse the menu—we went straight to the margarita list—before the server made her way over. The drink list was big enough and enticing enough we needed more time to decide. So, we requested waters to start. The menu is fairly big but nicely organized. The chips and dips are separated into queso, guacamole, and salsa, with at least three options for each. Then the tacos are divided into two sections: Taco Suggestions and Build-Your-Own. The menu sorts Condado's signature selections by protein base. You can choose from chicken, chorizo, ground beef, steak, braised beef brisket, vegetarian or vegan, and pork.
Under Build-Your-Own, they walk you through the steps. Step 1: Choose Your Base. If you're going for a taco, now is the time to pick what kind of shell (or shells) you'd like. But there are also options for packed bowls–rice and black beans, kale, or shredded lettuce–and nachos. Step Two is Make It Your Own with protein, toppings, salsas, and sauces. The drink menu boasts a small offering of beer and wine, though their specialty is margaritas and tequila. And of course there are non-alcoholic beverages.
Between our gabbing and my indecision, Liz and I had to send our waitress away two more times before a decision was made. She was friendly and patient through it all. When we were finally ready, we gave our drink, appetizer, and entrée order all together. Our server took our names for our individual orders—similar to Burgatory—which gave it a bit of a personal feel.
The Starters
First to come out was the chips and dip we ordered with our margaritas following closely behind. As it was my first time here, I decided to just get a house margarita, but they have shots of flavor that can be added. Prickly pear was too enticing to ignore, I had to try it. And boy was I happy with my pick. Liz chose the pomegranate flavor and was equally as pleased, though we're both looking forward to trying their signature margaritas next time.
The Dirty Queso, made with chicken, black beans, onions, and their "dirty sauce," was nothing short of spectacular. The chips that came with it were perfect. They had little to no salt so the dip's flavor could be fully appreciated. The thick chips were the ideal compliment for the thick dip. And I can't forget to mention excellent chip-to-dip ratio—no mountain of leftover chips here.
The Main Event
Taco #1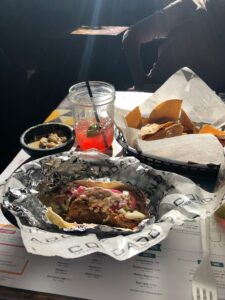 We both ended up choosing the Jackpot, and I tacked on the Up in Smoke taco for good measure. Liz opted for just the one, although she did agree that if had she been hungrier, two tacos with the appetizer would have been more than filling. The Jackpot is described as a "Sweet Lucy shell with Korean BBQ pulled jackfruit, kale, pickled red onion, queso fresco, and avocado ranch."
Personally, I have been very interested to try jackfruit. I've heard that it can be a filling and great meat substitution. I'm not trying to cut meat out of my diet, but I am always interested in trying new foods. When it arrived the only way to describe its appearance is pretty. It was likely due to the pickled red onion giving it a pink throughout. It was somehow light but filling at the same time and had a touch of sweetness with just a hint of heat.
The best feature of the taco was that its contents were wrapped first in a hard shell and then in a soft shell. We're all familiar with biting into a hard shell only to have it break and the contents spill out. But there's something about the crunch that keeps you going back. The soft shells, while warm and delicious, can feel empty at times. With the two shells you get the best of both worlds. The hard shell adds a bit of crunch to each bite, and the soft shell holds it all together for the perfect bouquet of flavor.
Taco #2
As I started in on taco #2, I was unsure if I could finish it because the Jackpot had been so filling. I had found Up in Smoke in the list of chicken options on the menu. It also had the double shell feature which is truly a stroke of genius. The soft flour and hard corn shells were wrapped around a hill of roasted chicken, refried beans, cilantro and onions, smoked cheddar, and corn salsa. It was then topped with chipotle honey and dirty sauce. It turned out that I had no problem eating both tacos. This one had a deep smokey flavor and a bit more kick than the first.
The entire lunch experience was friendly and satisfying. I greatly look forward to my next visit and trying some of their other signature tacos or even a "build you own" taco which I hear is what they're known for. As for now, It's impossible for me to pick which was my favorite; both tacos were delicious in their own way.
Positively Pittsburgh Staff