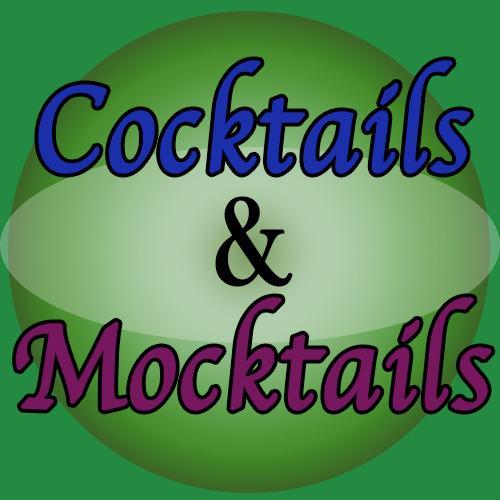 Cocktails and Mocktails
April 29, 2022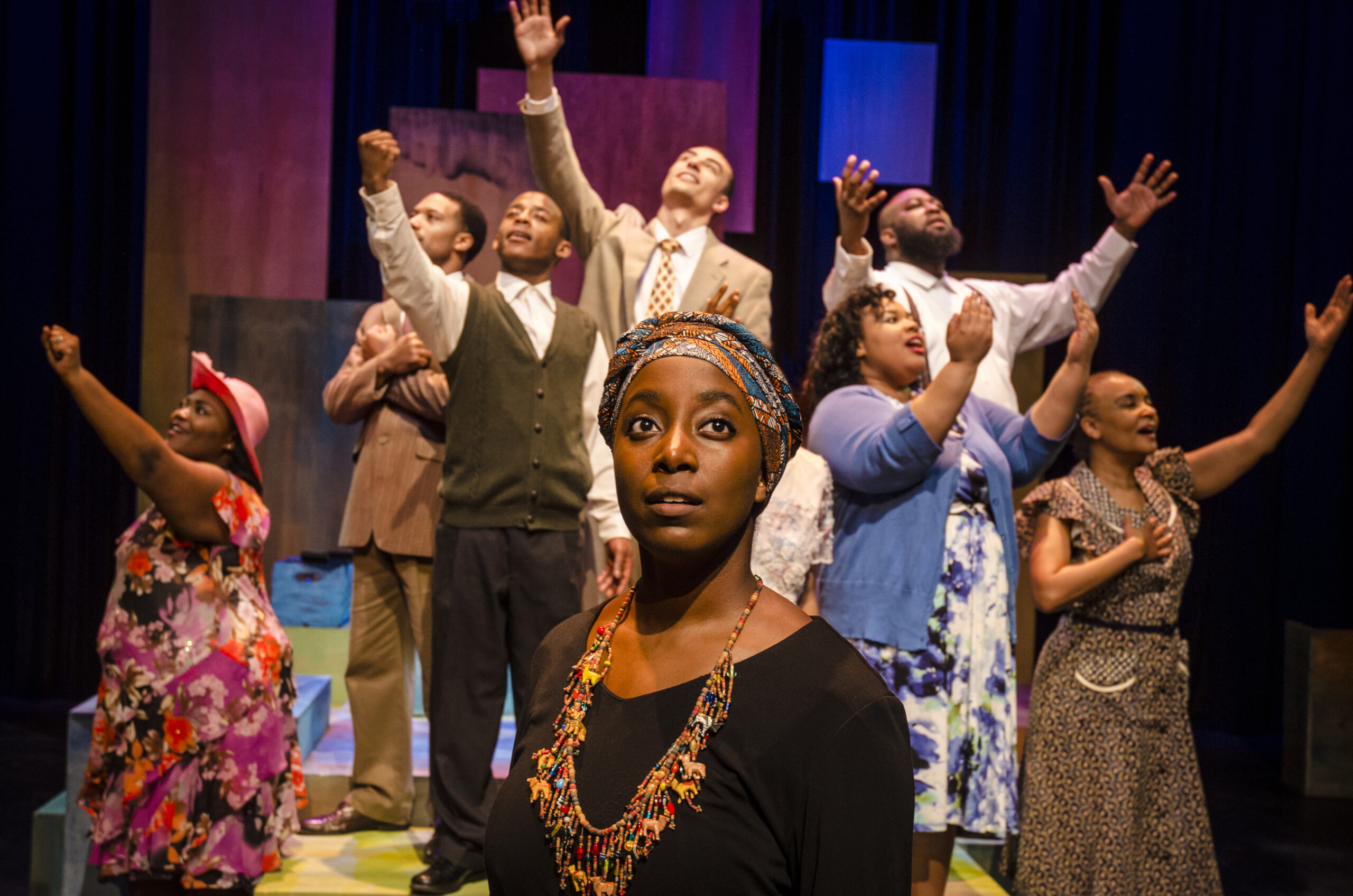 The Prime Stage Theatre Brings Literature to Life
May 9, 2022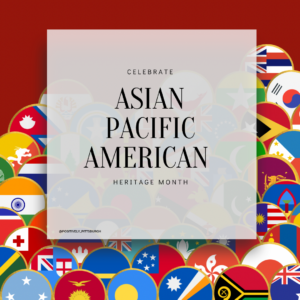 May is a month to commemorate and celebrate all Americans of Asian/Pacific Island heritage. In 1978, Congress passed the first celebration, but this only recognized May 4th – May 11th as "Asian/Pacific American Heritage Week." It wasn't until 1992 that Congress made it a law to annually observe May as Asian/Pacific American Heritage Month. But why did Congress choose the month of May for this observation? According to the Asian Pacific American Heritage website, the first Japanese immigration occurred on May 7, 1843. They also state that the on May 10, 1869, the transcontinental railroad was completed, which tracks were laid by mostly Chinese immigrants.1 These events showed that May was the perfect month for the commemoration.
Here are some Asian Pacific Americans we would like to honor this month.
Kenje Ogata
It's a well-known fact that during World War II, the United States did not treat its Asian citizens well. Many were shipped to internment camps, where they would have to fight to survive in harsh conditions. Despite their poor treatment, many Nisei, the children of Japanese immigrants, chose to enlist in the military after the bombing of Pearl Harbor.
Kenje Ogata was born in Gary, Indiana to Japanese immigrant parents. The day after the Pearl Harbor bombing, he traveled to Chicago, Illinois to enlist in the military. His goal was to be a pilot in the Army Air Corps. However, racial prejudice kept from flying, even though he had completed the Civilian Pilot Training Program.2
Ogata served for two years in the Medical Corps before he was allowed to transfer to the Army Air Corps, where he served as a B24 ball turret gunner. Ogata was one of only 11 Nisei to serve in the Army Air Corps.3 During his service with the Air Corps, he was shot down twice over enemy territory and lived to tell the tale. By the time his service ended, he had completed 35 missions out of Italy.4 After his service, he attended the University of Illinois College of Dentistry. He passed away in 2012 at the age of 92.5
Israel (IZ) Kamakawiwo'ole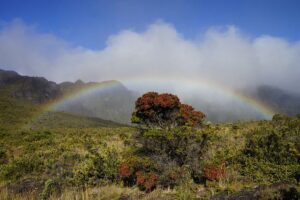 The name Israel (IZ) Kamakawiwo'ole may not be a household name everywhere, but he's certainly a well-known and beloved music artist to many. Odds are you've heard his beautiful version of Somewhere Over the Rainbow, accompanied with his ukulele. IZ was born in Honolulu less than four months before Hawai'i became a state. According to his official website, IZ's ancestral roots trace back to Hawai'i's "forbidden island" of Ni'ihau. His roots are almost purely Hawaiian.
Throughout his music career, IZ was as an activist for Hawaiian rights. He often spoke about Hawaiian sovereignty to crowds at his concerts and during interviews.6 This passion comes through in his music. In his song, Hawai'i '78, IZ sings about the king and queen of Hawai'i seeing its modern state. One of the poignant lines from this song goes, "Could you just imagine if they were around and saw highways on their sacred grounds…" IZ's music spoke to many Hawaiian people, but he also reached those beyond the island. His music brought joy and awareness to listeners. In 1997, at the young age of 38, IZ passed away due to respiratory failure. You can hear his version of Somewhere Over the Rainbow with footage from his life and his final memorial by clicking here.
Patsy Matsu Takemoto Mink
Patsy Matsu Takemoto Mink was born in Paia, Hawai'i in 1927. After completing her undergraduate degree, she attended the University of Chicago Law School.7 In 1951, she became "the first Hawaiian nisei woman" to graduate from the school.8 After marrying, she and her husband had a daughter and moved to Hawai'i. Unfortunately, Mink faced discrimination and was unable to find a job; some sources even say she was unable to take the bar in Hawai'i because she was a woman.9 Other sources state that she faced discrimination due to her interracial marriage.10 According to her biography on the United States House of Representatives Archive page, Mink overcame the adversity. She opened her own law firm and found her way into politics. In 1962, she won the Hawai'i state senate seat, and was the first woman of color in Congress.
During Mink's time in politics, she focused on education, childcare, and women's rights issues. In 1974, her Women's Educational Equity Act was passed.11 Mink not only helped show other Asian Pacific Americans that they could serve in the government, and she also showed women what was possible. She passed away in 2002 after a battle with pneumonia.
Suganya
Suganya is a mixed media abstract artist who is based out of Pittsburgh. According to her website, she is inspired by her Tamil culture and language. Her works are full of color and emotion. She fills many of her masterpieces with blues and greens, creating a serene feeling to the viewer. However, the placement and brushstrokes of the colors can easily create the feeling of movement, reminding this writer of how the ocean can quickly go from calm to ferocious. Her bio states, "Suganya experiments with color and movement to find connections between the grounding traditions of her heritage and the waves of change brought on by migration as she explores her evolving identity."
Written by Bianca Labrador
Cliff Notes and Works Cited
Cliff Notes
Congress, T. L. of, Administration, N. A. and R., Humanities, N. E. for the Art, N. G. of, Service, N. P., Institution, U. S. S., & Museum, U. S. H. M. (n.d.). Asian Pacific American Heritage month 2021. Asian Pacific American Heritage Month 2021. https://asianpacificheritage.gov/about/
Unknown. Veteran of the Day Kenje Ogata. Vantage Point. July 18, 2017. https://blogs.va.gov/VAntage/39686/veteranoftheday-kenja-ogata/
Staff. The Japanese American Experience During World War II and its Legacy. Japanese Veterans Association - Nisei Legacy. https://java.wildapricot.org/Nisei-Legacy
Unknown. Kenje Ogata. Veterans History Project, The Library of Congress. https://memory.loc.gov/diglib/vhp/story/loc.natlib.afc2001001.76800/
Unknown. Obituary of Kenje Ogata. Schilling Funeral Home. https://schillingfuneralhome.com/tribute/details/48/Kenje-Ogata/obituary.html
Momona, ʻĀina. Israel Kamakawiwo'ole. ʻĀina Momona. February 24, 2021. https://www.kaainamomona.org/post/israel-kamakawiwo'ole
Alexander, Kerry Lee. Patsy Mink. National Women's History Museum. 2018-2020. https://www.womenshistory.org/education-resources/biographies/patsy-mink.
Unknown. Mink, Patsy Takemoto. History, Art & Archives United States House of Representatives. N.D. https://history.house.gov/People/detail/18329.
YWCA Minneapolis. 20 Asian American and Pacific Islander Women to Know. Eliminating Racism Empowering Women YWCA Minneapolis. https://www.ywcampls.org/all-our-voices-blog/20-asian-american-and-pacific-islander-women-to-know/.
Unknown. Mink, Patsy Takemoto. History, Art & Archives United States House of Representatives. N.D. https://history.house.gov/People/detail/18329.
Unknown. Mink, Patsy Takemoto. History, Art & Archives United States House of Representatives. N.D. https://history.house.gov/People/detail/18329.